There was speculation the Edmonton Oilers and goaltender Mike Smith were running into a slight issue over term on a contract extension. Smith wanted more than one season, the Oilers wanted a one-year extension. According to Patrick Johnston of The Province in Vancouver, it sounds like Smith is getting what he wants.
Johnston tweeted Wednesday, after news that defenseman Adam Larsson had reportedly signed a four-year contract with the Seattle Kraken, that Smith and the Oilers were closing in on a multi-year contract. Pierre LeBrun has also reported that there are "positive signs" to Smith returning to Edmonton. No term was mentioned in LeBrun's tweet.
Related: Seattle Kraken Reportedly Sign Adam Larsson to 4-Year Contract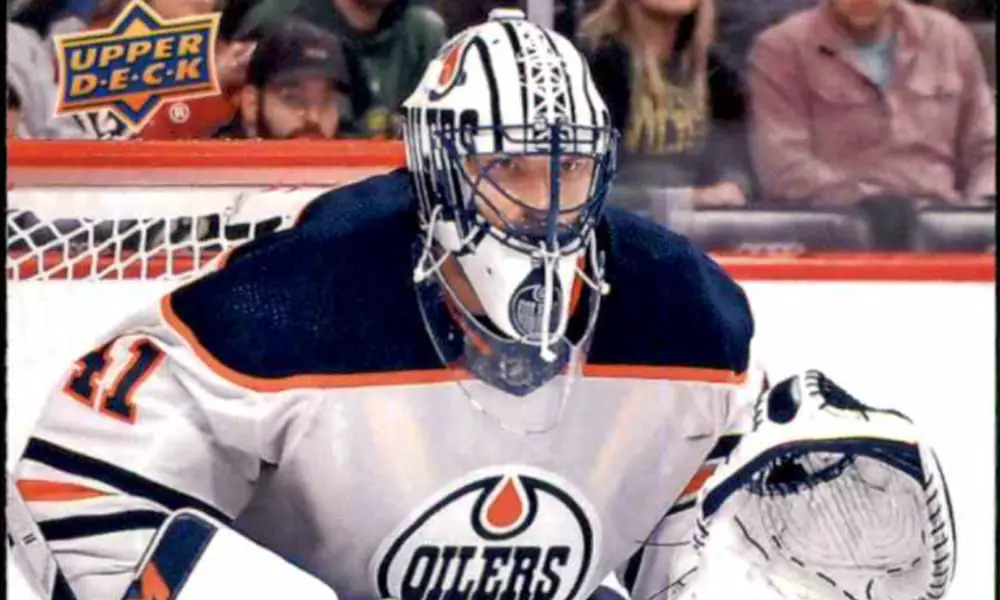 Obviously, the Oilers cannot announce a signing at this time. The Seattle expansion draft must conclude before the window opens up for teams to continue doing business with their respective free agents. This time right now is exclusive for the Seattle Kraken to speak with free agents. The rest of the NHL is on a roster freeze.
That doesn't mean the Oilers and Smith haven't been talking and Edmonton clearly wanted Smith back. After a strong season, he's earned another contract. It will be the multi-year part of the deal that has people concerned. Smith is now 39 and there's no telling what kind of season he's likely to have. He could be fantastic again and he could regress. If he does the latter, the Oilers will be committed to an older goaltender, well past the decline of his career.
As for financials of the deal, it is speculated that the AAV will be around $2 million per season. The question now is, will the Oilers bring back the same goaltending tandem? Will it be Mikko Koskinen and Smith again? Or, will Edmonton find an upgrade in goal?
Next: No Truth to Phillip Danault Seattle Kraken Rumors Say Insiders