News is coming in quickly regarding marquee unrestricted free agent Zach Hyman and a potential deal with the Edmonton Oilers. Hyman met with the team yesterday and a number of NHL insiders are suggesting a deal is done in principle, somewhere in the neighborhood of $40 million. All that's left is figuring out if it will be a seven-year deal or an eight-year deal.
Related: Oilers Set to Have Meeting With UFA Zach Hyman Today
If the Oilers can't get a deal done with the Toronto Maple Leafs to get a sign-and-trade done, then the contract will be a seven-year pact at about $5.5 million per season. If a trade can be worked out, the expectation is that the deal will come in just shy of Ryan-Nugent Hopkins' eight-year contract at $5.125 million per season. When asked about whether or not a sign-and-trade was possible, Maple Leafs GM Kyle Dubas said he's open to do such a deal if there is "fair value" coming back. It's not clear what value would be, simply because the Leafs are getting a free asset for a player who is going to walk anyways, but the Leafs may elect not to help out the Oilers in their signing of the player.
GM Ken Holland is scheduled to address the media on Thursday at 1pm EST time and it's not clear if he'll be talking about a Hyman deal or addressing the departure of Adam Larsson to the Seattle Kraken.
Oilers Fans Polarized on Hyman News
Fans are losing it in Edmonton today. They've gone from loving the idea of Hyman on their team to hating the fact the GM is giving a 29-year-old player so many years on a contract that will likely be a problem in seasons five, six and seven. Those same fans have completely abandoned the argument that the Oilers should be doing everything in their power to make this team as competitive as possible during the prime years of Connor McDavid and Leon Draisaitl. Instead, they are worried about what happens in four or five seasons if Hyman struggles to live up to expectations.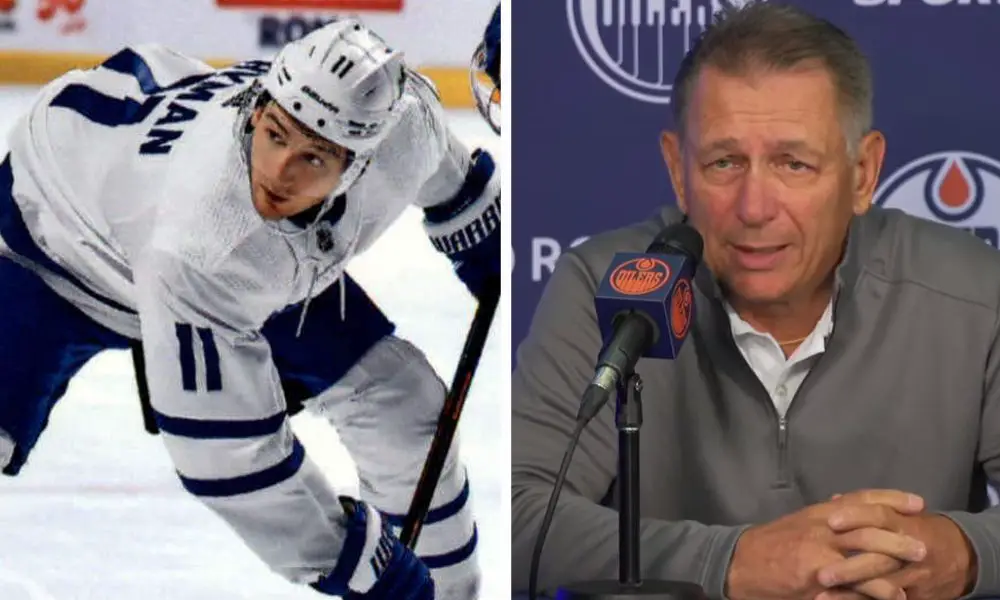 Both sides of the argument have merit. Is it better to overpay for the right free agent and eat the bullet later? Or, do you simply walk away from the player who potentially fits what you need the most because the price is too high in the free agent market to get that player for a fair value?
Next: Canadiens Say Shea Weber Out for Next Season, Career May Be Over