If the Edmonton Oilers sign defenseman Tyson Barrie — and there's talk the two sides are reengaged in negotiations — this could be problematic for a player like Ethan Bear. Bear would become the third right-shot defenseman in a trio of Tyson Barrie, Evan Bouchard and himself and that's a lot of the same type of player.
When the Oilers lost Adam Larsson to the Seattle Kraken, it threw a real wrench into their plans for this coming season. The idea was to bring back Larsson (a stay-at-home, physical blueliner) and have Bouchard take on the power play role and offensive-zone starts in a more sheltered role. Bear would be the utility guy. With Larsson now out, the Oilers need to bring in a similar style d-man and that's easier said than done. Rasmus Ristolainen just went to the Philadelphia Flyers for a first-round pick and a second, and the Oilers aren't likely willing to pay that price.
Related: Oilers Sign Two-Year, $4.4 M Deal With G Mike Smith
As such, Bear has been discussed as a possible trade chip while the Oilers try to shuffle around their right side and if Barrie is signed to a three or four-year deal, Edmonton needs to have a better of mix of defenseman and not three guys who do essentially the same thing.
Frank Seravalli has Bear now on his trade bait board for Daily Faceoff and wrote the following:
Edmonton's preference probably is not to trade Bear, who is still finding his footing in the NHL, but they may have to consider the possibility depending on the other balls GM Ken Holland is juggling on the backend. The trouble for Bear, like a lot of young players, has been consistency. He is a gifted player. The knock on him is his commitment to being in top-end condition.
Tough Decision Ahead for the Oilers
This is not going to be an easy decision for the Oilers if they end up seriously considering this move. First, Bear is on a team-friendly contract for another season at $2 million. He's under team control as an RFA and if he's in the Oilers top-four, he's a fantastic bargain at that price. He's also a player with a lot of upside, even if he hasn't always reached his potential from year to year.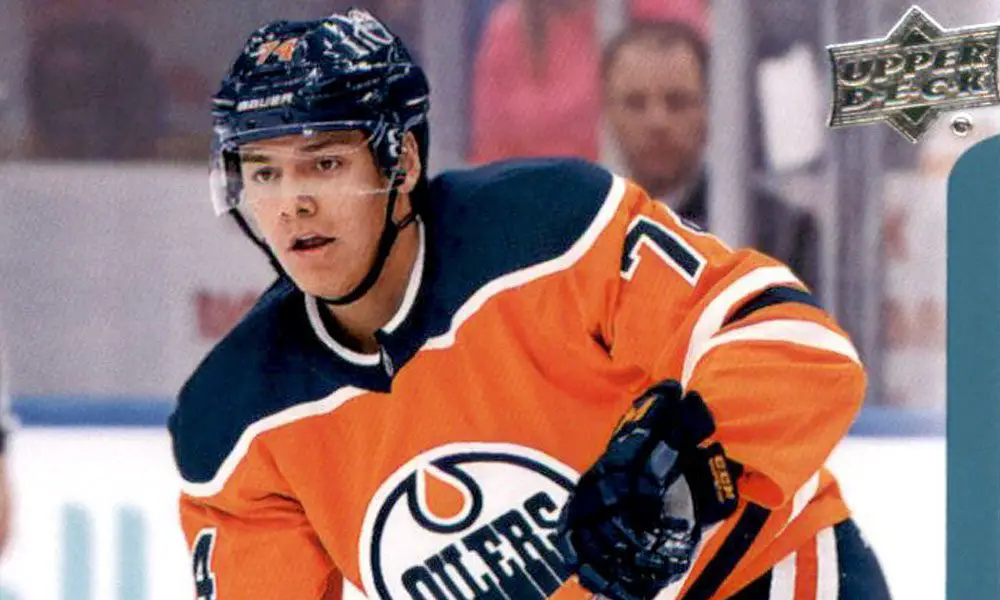 At the same time, the Oilers are in win-now mode and an argument can be made that Bear in your top four is not a recipe for being a top-level playoff contender.
Does Edmonton move Bear to land a legitimate top-four defenseman with some bite and size to his game? GM Ken Holland already confirmed he's not going "big game" hunting in free agency to fill this spot, but he did say he's had conversations about a potential trade to fill the hole Larsson leaves behind. And, if Bear goes, does a player like Kris Russell slide into that six/seven spot?
Next: Can the Maple Leafs Find Campbell Help in Seattle with Vanecek?