According to Frank Seravalli of Daily Faceoff, Detroit Red Wings general manager Steve Yzerman has let it be known around the NHL that the Red Wings are open for business. Essentially, Seravalli reports the Red Wings are willing to listen to offers on any player not named Moritz Seider and Lucas Raymond. That means Tyler Bertuzzi is available and it will be intriguing to see how many teams seriously consider a deal.
Related: 3 Teams Talking to Blackhawks Regarding Dominik Kubalik Trade
While his vaccination status poses a bit of a challenge, there's a lot to like about Bertuzzi that a few deadline buyers would find attractive. There are also a lot of qualities non-deadline buyers might like as Bertuzzi isn't a rental, but a player under contract who can be a big part of a team's plans for next season.
Seravalli says teams view Bertuzzi as a Marchand-like player with a little less skill. Bertuzzi brings an edge to his game and a level of production that will be hard to find at this year's trade deadline and he's locked into a deal that is reasonable — $4.75 million AAV through 2023.
The downside is that he can't cross the border without having to quarantine, which means if he goes to a team that is likely to play a Canadian franchise in the first or second round, he won't be available for half of the playoff series. He also won't be traveling to Canada for any remaining regular-season games. That said, he's been dealing with fewer games than his teammates all season and he's still put up strong numbers.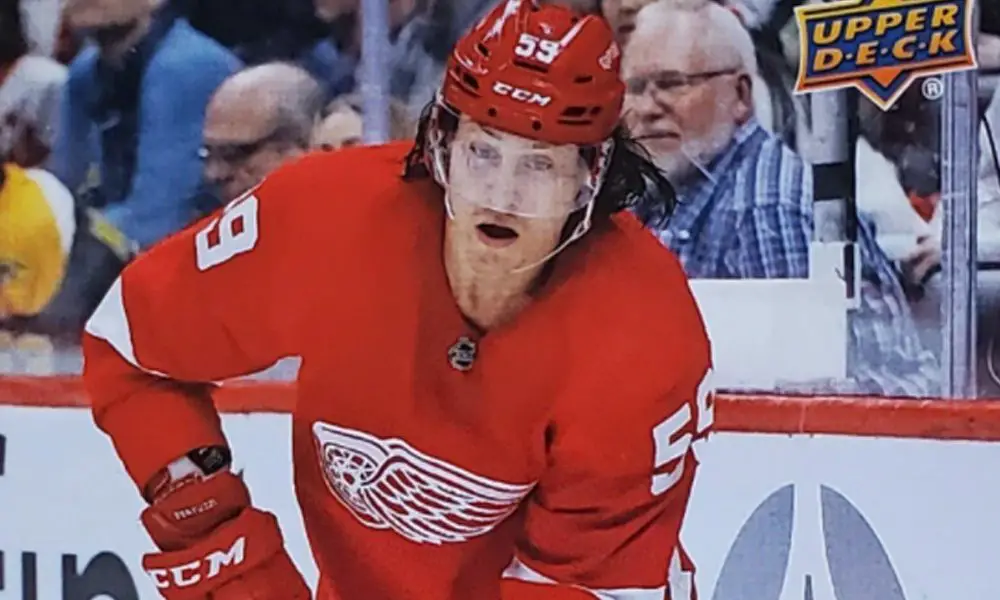 He's potted 48 points in 50 games, which is his best season to date. Can a club look past his availability and focus on the points he can provide and the element he brings when he is in the lineup? That's the million-dollar question.
Teams That Might Be Interested
It's already clear that both the Florida Panthers and Colorado Avalanche are all-in this season. These two teams have made trades ahead of everyone else at the deadline and both are rumored to be in the hunt for Claude Giroux out of Philadelphia. If one of these teams lands Giroux, the other needs to go to Plan B. Could Bertuzzi be that Plan B? He's younger, he's got a good deal and this vaccination thing might not be an issue after this season.
There is also talk the Toronto Maple Leafs, Pittsburgh Penguins and New York Islanders have kicked tires on the player just to see what the ask is.
Next: Canadiens' GM Comments on Team's Trade Deadline Strategy