According to NHL reporter Emily Kaplan, the potential of a Jack Eichel trade is strong, if not imminent as she reports two teams are at the 1-yard line in respect to a deal that would see Eichel leave the Buffalo Sabres, get the surgery he wants and then join a new franchise in about three months time.
Related: Can Maple Leafs' Matthews Go on a Tear in November? He Needs To!
Kaplan was interviewed during the intermission the Buffalo Sabres and San Jose Sharks game and noted that "multiple sources tell ESPN it's down to Calgary and Vegas." She adds the trade talks are at the one-yard line, but there's still work to be done. Sabres GM Kevyn Adams is working hard to get a deal finalized but is also holding firm on his ask and neither team has met his asks yet.
The rumoured ask from the Sabres is four pieces. What that means from a Golden Knights or Flames perspective remains unclear, but it would have to be assumed that a sizeable contract and a combination of prospects and a first-round pick would be going back to Buffalo.
Kaplan notes that both the Golden Knights and Flames have accepted Eichel getting the artificial disc replacement surgery versus the Sabres-preferred fusion surgery and both teams are willing to wait the approximate three months it would take before Eichel would be cleared to return to play. If moved right away, Eichel could return just after the All-Star break which means he would be available to the acquiring team at some point this season.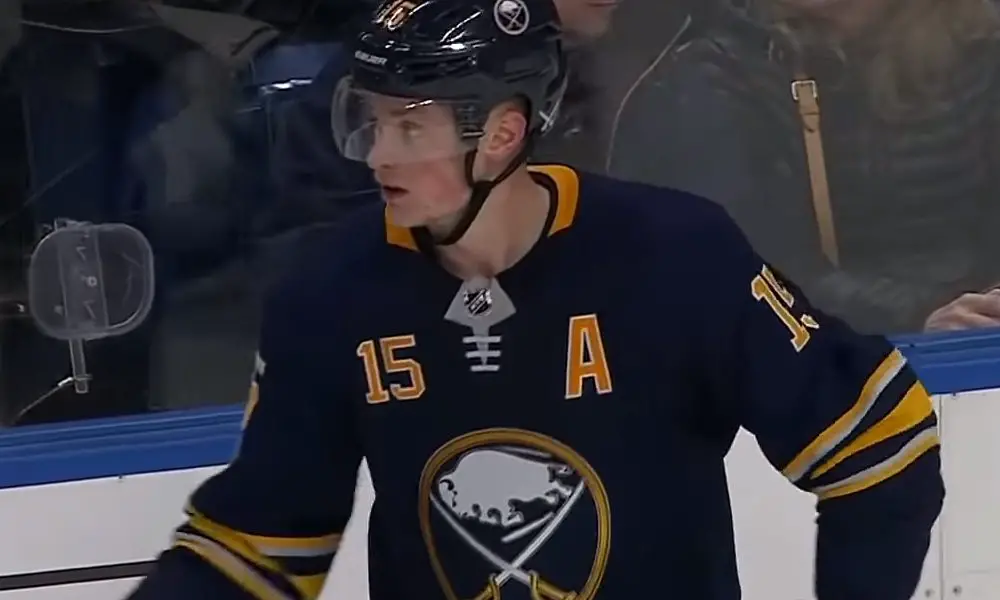 What Is Each Team Giving Up?
It will be interesting to see what assets are on the table from each hockey club. Are the Flames willing to move a piece that is currently helping them win? They're doing well in the Pacific Division and moving out multiple pieces hurts their immediate odds of banking points. Meanwhile, the Vegas Golden Knights are so injury-riddled, can they really afford to send any active roster players in the deal?
Next: Carey Price Close to Returning for the Montreal Canadiens