The Pittsburgh Penguins announced unfortunate news on Wednesday when they tweeted: "Not the news we were hoping for. Coach Sullivan confirms that Sidney Crosby and Brian Dumoulin missed practice after testing positive for COVID-19. Both players are in the COVID protocol right now. Crosby has mild symptoms and Dumoulin is currently asymptomatic."
Related: Three Takeaways from Maple Leafs' 4-0 Shutout Over the Golden Knights
Crosby is just getting back into the lineup after missing the start of the season with an injury. He was out due to offseason wrist surgery. He played one game on October 30th and registered two shots on net and was held pointless. Despite not looking like himself in one game, this is not good news for the Penguins.
Crosby and Dumoulin join defensemen Marcus Pettersson and Chad Ruhwedel on the COVID-19 protocol list. The team is still without a number of key players as they try to afloat in the Metropolitan Division. They currently sit in last place after a 3-3-2 start.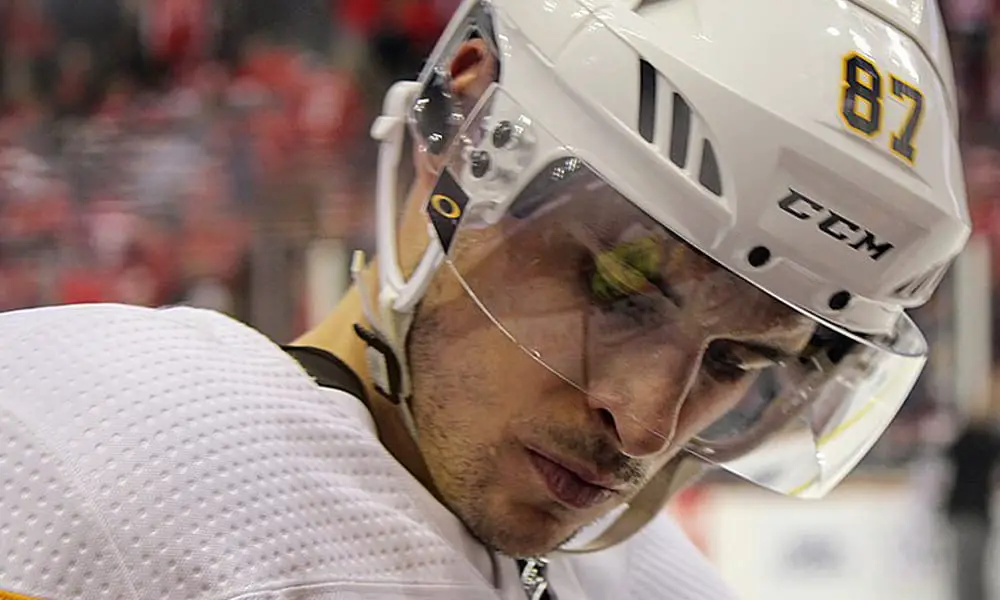 Coach Mike Sullivan said of the news: "I'm sure he's discouraged. He's worked extremely hard to get to this point. We were all so excited about getting him back in the lineup… This just put another road block in front of it." Hopefully, it's not a long absence but he'll miss time until he tests negative multiple times.
The Penguins are a team that has been hit hard by the COVID virus as forwards Zach Aston-Reese, Jeff Carter and Jake Guentzel have all been diagnosed as positive, as has defenseman Kris Letang.
Next: Two Teams in on Jack Eichel, Trade at 1-Yard Line