According to respected NHL insider Kevin Weekes, the Calgary Flames have a substantial offer on the table for disgruntled Buffalo Sabres's center Jack Eichel. Included in the deal are a number of picks and prospects, and player Matthew Tkachuk.

Related: Two Teams in on Jack Eichel, Trade at 1-Yard Line
Weekes writes, "For all asking, my understanding is the @NHLFlames have Tkachuk (who is a future potential captain) an upcoming 1 Rd pick, a former 1st Rd pick, and 2 prospects in the Eichel sweepstakes with the Buffalo Sabres."
The immediate reaction on social media to this report seems to include a number of fans asking what the Sabres are waiting for? It almost seems like an offer too good to refuse as few would have expected Matthew Tkachuk would have been on the table here.
The consensus response seems to be concern over the long-term odds that Tkachuk will want to stay with the Sabres and sign a lengthy extension. Should he not, he'd either need to be dealt or the Sabres would have another contract extension headache on their hands as early as next summer.

Tkachuk is a pending RFA. He's playing in the final year of a contract that pays him $7 million annually. The Tkachuk's are known for being feisty negotiators and there's been talk in the past about Matthew potentially wanting to play for the St. Louis Blues at some point. He may even perhaps want to join his brother Brady in Ottawa. While all of that is speculation, what seems likely is that any negotiation talks with the Flames may be challenging and that challenge would carry over to the Sabres if he was moved. Buffalo will need to decide if they're open to paying someone like Tkahuck close to the same kind of money Eichel was making since Matthew will undoubtedly ask for it.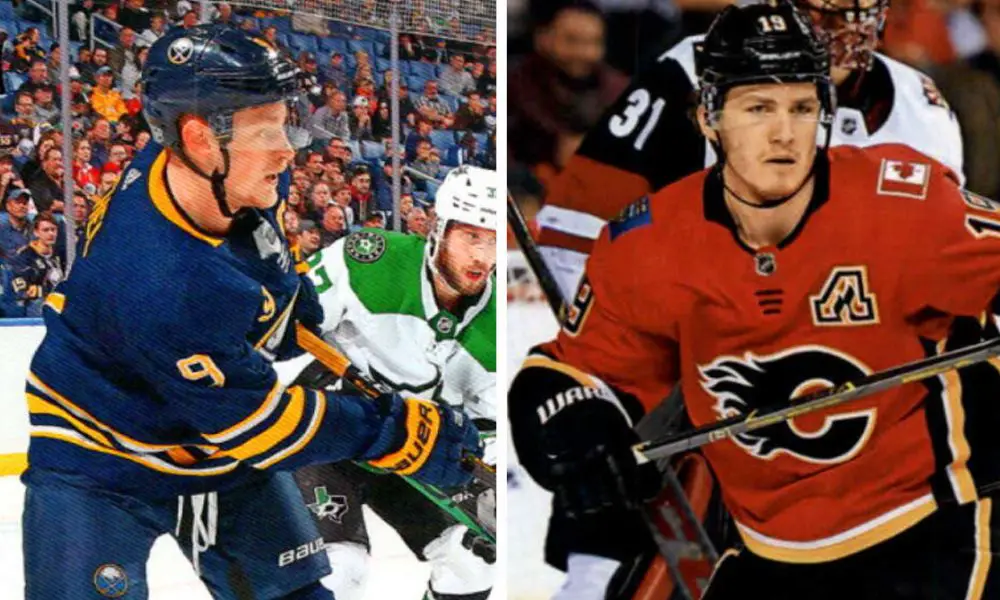 As for the picks and prospects, those were always said to be part of the ask from a Sabres perspective and GM Kevyn Adams hasn't wavered there.
Some are suggesting this offer isn't real and that's why the deal hasn't been completed yet. The argument here is that this is just the Sabres leveraging the public perception to get the Vegas Golden Knights to sweeten their offer for Eichel. The fact that something with this kind of detail was leaked to the media suggests a trade might be close and Buffalo is trying to get the best possible assets thrown in at the finish line.
Next: Former NHL Ref On How Oilers Can Get More Penalty Calls for McDavid