The Auston Matthews of the 2021-22 regular season is not the Auston Matthews who has led the Toronto Maple Leafs in goal-scoring for the past few seasons. In fact, this is the poorest start of the season that Matthews has ever had in his career.
Furthermore, partly as a result of Matthews not leading the team in scoring and – then by proxy by swagger and the team's corresponding success – the Maple Leafs have had to fight tooth and nail to be where they are right now. They are a .500 team.
And, there's a good chance that if Matthews doesn't pick up his scoring game, the team will continue to struggle. The playoffs are far from assured.
Related: Maple Leafs' Young D-Men Liljegren and Sandin Are Getting It Done
Can Matthews Have a Strong November?
The question remains. Why is Matthews in a scoring funk?
That question generates further questions. Does he miss Mitch Marner? Was his wrist surgery much worse than people suspected? Is he just now rounding into game shape after his wrist surgery and having missed the first three games of the 2021-22 regular season? Is the team playing too slow?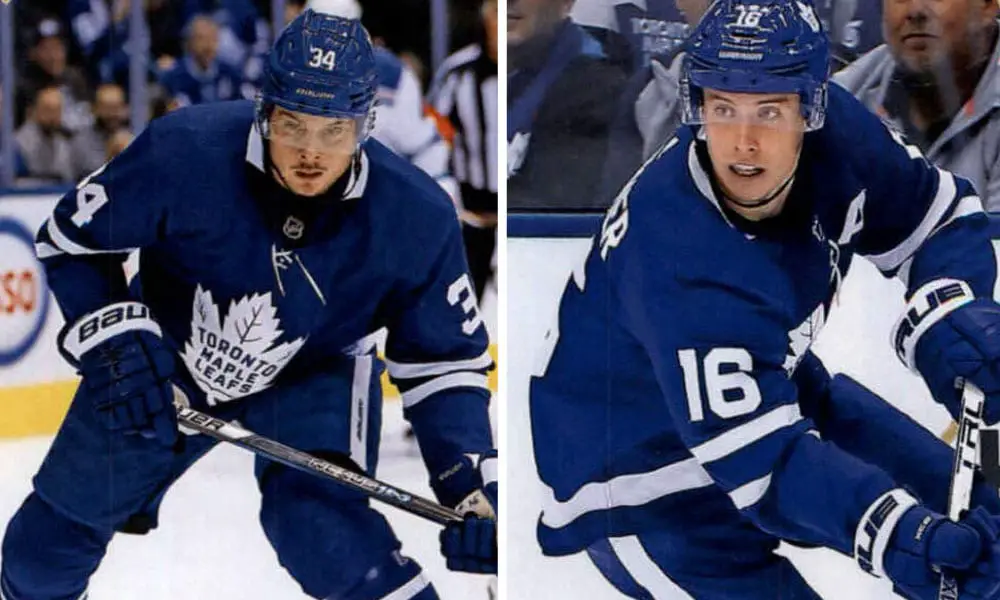 A number of questions remain surrounding the highly-skilled Rocket Richard Trophy winner from last season. But the bottom line is that Matthews is not pulling his scoring weight – yet. And that's an unusual situation for him.
Matthews Was Hockey's Mr. October
Similar to baseball's Reggie Jackson, Matthews has been called Mr. October because of his penchant for getting off the mark quickly at the start of the season. In fact, Matthews has led the league in goal scoring every year since he started playing as a rookie in 2016.
Over the past four NHL seasons, Matthews has scored 36 goals in October. That's two more than second-place David Pastrnak. (from " Monday Morning Leafs Report: Auston Matthews' breakout is coming any day now," Jonas Siegel, The Athletic, 1/11/21).
That hasn't been the case this season. Who would have thought that, even missing three games, Matthews would only have scored a single goal by the first day of November? So the question remains. Can Matthews go on a tear in November and once again lead his team? 
Does he have any chance to be in the contest for the Rocket Richard Trophy again this season? The quick answer – although it's early in the season – is No!
Without Going on a Scoring Tear, There's No Chance Matthews Can Win the Rocket Richard Trophy
As readers can see from the tweet below, before the season started – injured wrist or not – Matthews was favored to win the Rocket Richard. But can he? That was two weeks ago, and the odds have probably dropped considerably.
If he's going to do win that trophy, he's going to have to start scoring. So the question remains? Can he? It's a huge wall to climb.
Right now, the great Alex Ovechkin has already scored nine goals already in this young season. That puts Matthews eight back with just under 75 games to go.
He has a chance to start against the Vegas Golden Knights tonight. One goal would be nice, a hat trick might just put him back into the hunt.
Maple Leafs' fans can dream – right?
Related: Justin Holl's Benching Forces Maple Leafs' Lineup Changes for Red Wings