In last night's game, the Toronto Maple Leafs turned a tight game into a laugher and, by doing so, turned the tables on the Los Angeles Kings by a score of 6-2. The Kings had earlier this month (on November 8) skated into Scotiabank Arena and laid a 5-1 beating on them. After the first period last night, it was an easy game. The Maple Leafs poured it on for four goals during the second period to win easily.
In this edition of Maple Leafs' takeaways, I'll look at what I thought were the three key takeaways from this 6-2 win.
Related: Maple Leafs' Scribe Predicts Campbell Contract, What Comes Afterward
Takeaway One: Everybody Got into the Action
This was one of those games where it seemed like every Maple Leafs' player got into the action and on the scoresheet. Rasmus Sandin had a "quiet night," but it was the best night of his NHL career. He collected three assists. Wayne Simmons made two really nice assists, one on a beautiful pass to Pierre Engvall who scored his first goal since the season's opener.
Alex Kerfoot, Auston Matthews, Jason Spezza, and Michael Bunting also scored. The Maple Leafs made it a walk when they scored four times in 12 1/2-minutes during the second period.
Bunting's goal came in the third period; and, once again, he seemed to be in the midst of every scrum the Maple Leafs engaged. He gets under his opponent's skin. He is, as Kurtis Gabriel once said, a "greasy rat." Taking up space in the Kings' crease, he pin-balled in a back-hander off a couple of Kings' defensemen.
Takeaway Two: The Fans Might Not Appreciate Nick Ritchie, But His Teammates Do
Nick Ritchie has not scored yet during a game this season. However, tonight it wasn't because his teammates weren't actively trying to feed him for that elusive first goal. It's easy to tell just how much his teammates appreciate him by their actions. Maple Leafs' head coach Sheldon Keefe does, too; and, he gave Ritchie plenty of ice time at the end of the game.
The team was feeding Ritchie and trying so hard to get him going that even the Kings' players started to look for the Maple Leafs to get the puck to Ritchie. The defense and even the Kings' goalie Jonathan Quick overplayed him.
Ritchie will have to wait until Friday's game in San Jose or perhaps even better back where he started in Anaheim against the Ducks when the road trip wraps up on Sunday. In short, regardless of his lack of scoring, Ritchie's fitting in very well on this team. Ritchie might not have the top-six role most Maple Leafs' fans thought he would when the season started, but here's saying he'll have a spot somewhere in the lineup.
Takeaway Three: David Kampf Was Injured After Only 10 Seconds on the Ice and Never Returned
Perhaps one of the most important takeaways is that David Kampf, the team's third-line center on their shutdown defensive line, was injured after only 10 seconds on the ice. He's so valuable to the team that, if he misses any time at all, it will throw the lines into the blender. The third line of Kampf, and Ondrej Kase, and (usually) Pierre Engvall has been steady as a rock over the past few weeks.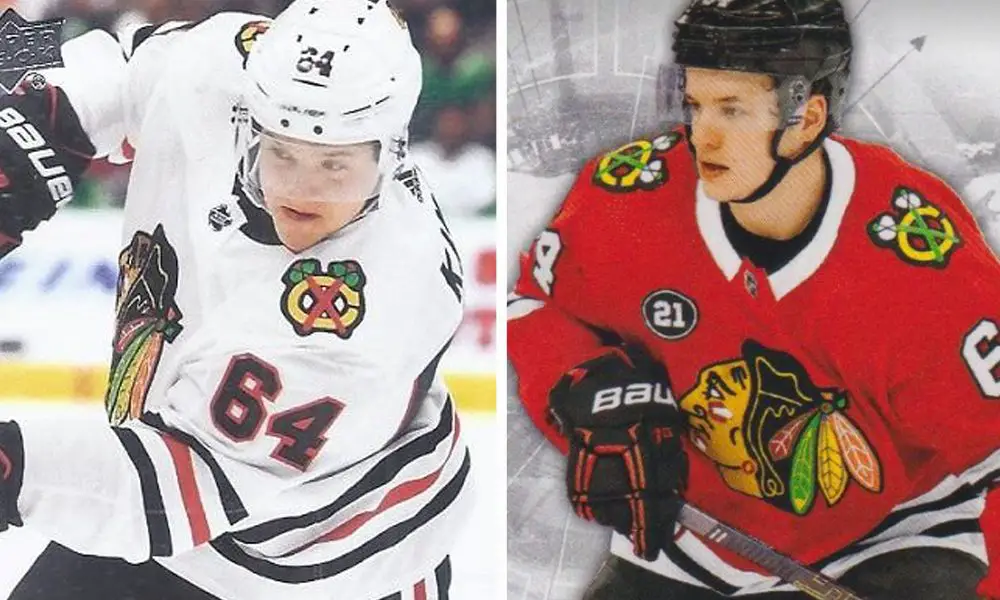 The word was that Kampf would be out for "precautionary" reasons and had suffered an "upper-body" injury. It looked as if he fell on his arm, shoulder, or head. However, there's some hope in the word "precautionary" that his injury isn't serious, and he'll be back in the lineup sooner rather than later.
If Kampf is out for any period of time, there's a good chance that Alex Kerfoot – who scored his first goal in November – might be put back at the center position again.
Related: Maple Leafs' Player Moves for the Kings' Game: Muzzin, Campbell & Clifford