James Mirtle of The Athletic took a fun look at the Toronto Maple Leafs' lineup up to the 2024-25 season and as part of that lineup, included goaltender Jack Campbell. Obviously, that means he's expecting the Maple Leafs to get a contract extension done with the netminder and talked about what that deal might look like and the dominoes that could fall for the roster after it's completed.
Related: Maple Leafs' Player Moves for the Kings' Game: Muzzin, Campbell & Clifford
Mirtle notes, "I've penciled Campbell in for a four- or five-year deal for just shy of $5 million, but he definitely could push that AAV north if he posts a Vezina-calibre performance." It's not far off of what others have predicted a new contract might look like as the netminder has had an outstanding season to date. A pending UFA, he's going to be a hot commodity on the free-agent market, if he gets there. The belief is that he'd like to stay in Toronto and the Maple Leafs clearly want to keep him.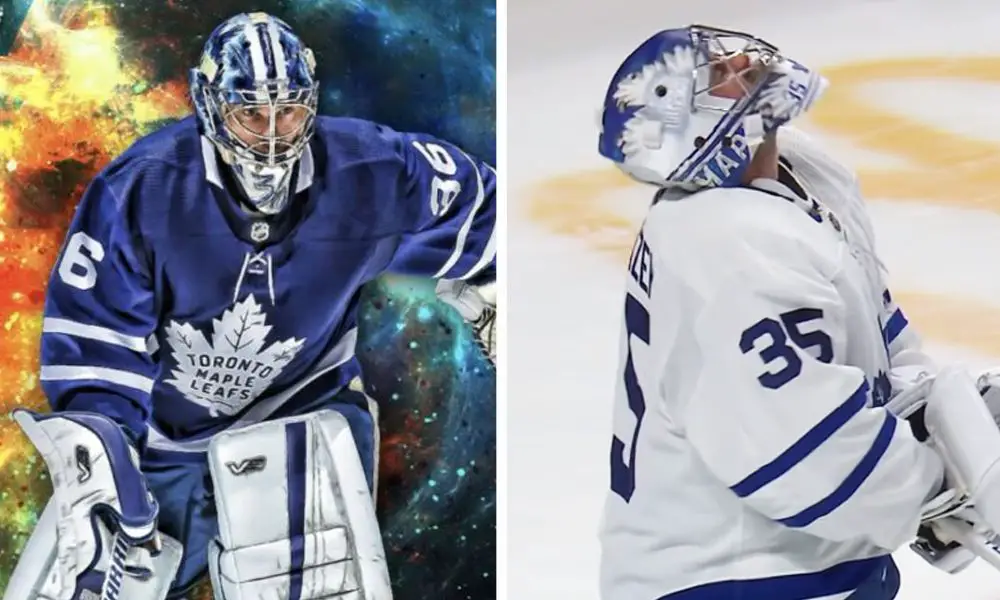 Mirtle adds that if that deal comes in around the $5 million to $5.5 million mark, the Leafs will have to move out some combination of goaltender Petr Mrazek, forward Nick Ritchie and/or defenseman Travis Dermott. That would give the Maple Leafs the space they need to fit Campbell's new contract in. At the same time, Mirtle adds, "And you'd also open up holes for youngsters like Joseph Woll, Nick Robertson and Kristians Rubins, among others."
Mrazek is a Goner
Mirtle says that with Campbell's new extension, Mrazek is likely off the Maple Leafs roster. He notes:
It's really tough to imagine Mrazek sticking around at this point if Campbell does get a big new extension. Tying up all that cap space in goaltending won't make a whole lot of sense if they need to replace this much of the supporting cast up front.
The question becomes when the Maple Leafs get all of this done. Is this a deal you try to do as soon as possible and take one less thing off your plate during the summer if you're GM Kyle Dubas? Waiting only adds to the odds that Campbell elects to explore his options.
Next: Serious Uncertainty Surrounds Oilers Left-Side Defense… Trade Coming?