Given the limited budget that the Toronto Maple Leafs had to fill open spots during the offseason, you can't argue with the additions they've made to the team. Well, perhaps right now the jury's out with Nick Ritchie, but who's going to critique the additions of Michael Bunting, David Kampf, and Ondrej Kase? Not me.
In this post, I want to talk specifically about the addition of Kase and Kampf to the team. The two have been nothing short of amazing. They've helped Maple Leafs' head coach Sheldon Keefe add that shutdown third line he's desired for three seasons; and, after watching the impact that Kampf and Kase (and usually Pierre Engvall as the other partner) have had, I can see just what Keefe had in mind.
Related: Three Takeaway from Maple Leafs' 6-2 Win Over the Kings
In Some Ways, It's Surprising that Kase Is Even Playing
That Kase is even playing this season is a bit of a surprise. Many hockey watchers – and I admit I was one of them – thought that Kase might spend most of the season on the LTIR (long-term injured reserve). His history with concussions not allowing him to play (he played only three games the whole of last season) had haunted him for two seasons before this one. But, to watch him play, no one would know that now.
Kase and Kampf are the key pieces of a highly-trusted checking line. And coach Keefe uses them almost exclusively when there's a defensive-zone faceoff or when he needs to help neutralize the other team's top lines. That they are a collective plus-two on the plus/minus is amazing given how Keefe uses them. Even better is that the third-line is producing offensively. Kase, who used to play on the power play for other teams, has scored four goals in his last seven games without any time with the man advantage. 
Thank Kampf that Kase Is in Toronto
Of the 20 games Kase has played this season, 19 have been on the same line with his Czech Republic countryman and childhood best friend David Kampf. In fact, were it not for his history with concussions, Kase might not even be in Toronto.
When the Maple Leafs signed Kampf during the offseason, Kase decided he wanted to follow his friend to Canada. For Kase, it was simple: "I signed here because I knew he (Kampf) was here. I had a tough season last year and I needed someone; and, I had a good friend here."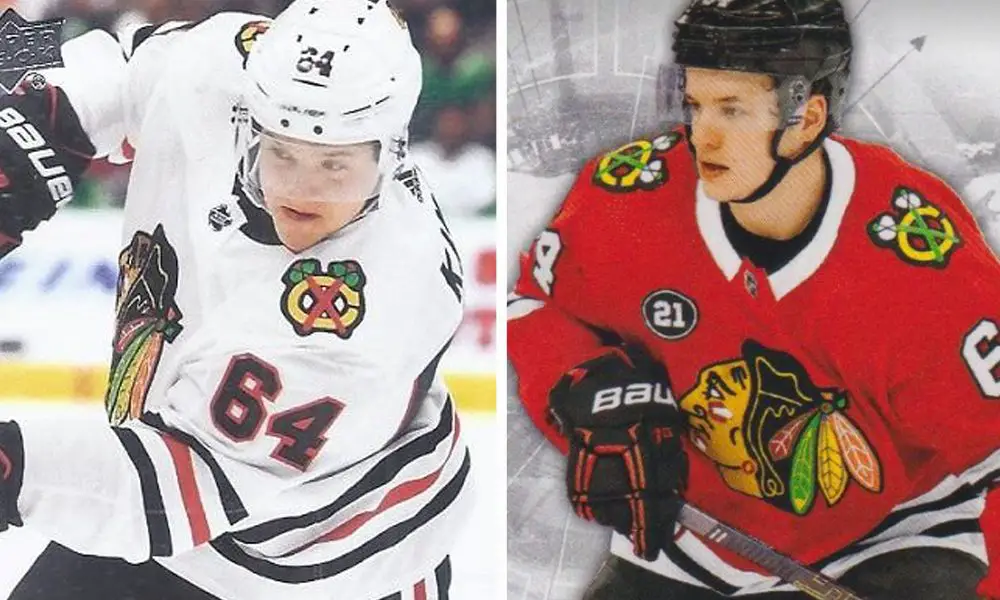 How long have they been friends? Kase noted that he and Kampf had known each other for 15 years. "We played together so long, every season in Czech. We have good chemistry. We practice together every summer."
Wayne Simmonds Is a Huge Fan of the Two "Czech Mates"
In a recent interview, Wayne Simmonds spoke about an article he'd recently read about the two Czech mates. Because Simmonds and Kase sit beside each other in the dressing room, Simmonds had a chance to speak with Kase about his relationship with Kampf and how they liked playing together. 
Simmonds reported that Kase, with a huge smile on his face, answered that "We're having a blast." Simmonds noted that he could tell they were having fun just "by the way they're playing." 
Simmonds added that "They hang out together off the ice. They do everything together. They're like the Bobbsey Twins. They're awesome guys and both unbelievable players. They've added an element to our team that we need."
Simmonds Compares Kase to a Kamikaze Fighter
Simmonds, who's known to have some on-ice grit himself, noted that Kase was "like a Kamikaze fighter out there. He does not care. He plays his heart out every single night, every single shift and he doesn't care if he's getting hit or doing the hitting."
Simmonds added that Kase doesn't even consider his history with concussions, "Even though he has had injury problems, he doesn't even think about it. You know that's not even in the back of his mind. He's just going."
Only One Person Tells Kase to Play Differently
The only person who's a critic of his game, Kase says, is his mother. His mom tells him to be more careful when he plays. Kase laughed "a bit" when he says "Sometimes I get a bad hit or block the shot and my mom is squeamish every time."
Related: Maple Leafs' Scribe Predicts Campbell Contract, What Comes Afterward