Connor McDavid doesn't really care if the fans are happy about the Edmonton Oilers looking into the signing of Evander Kane or not. Whether other teams pull out of the running because Kane's off-ice issues and personal character are coming into question or not, McDavid is focused solely on what the player can do for the team on the ice.
Related: McDavid Sold On Oilers Adding Evander Kane, Report Says Deal Close
Speaking to the media on Wednesday, McDavid, said, "I'm not really here to discuss optics issues". He added, "I think Evander is a great player and can help us a lot on the ice and that's first a foremost.". When asked about how it might look to the fans that the Oilers are thinking about bringing in someone who has a checkered past and is still finding himself in trouble with the league and the law, McDavid noted, "If fans don't like it, or the media doesn't like it, or whatever… it is what it is."
While Oilers' head coach Dave Tippett declined to comment about a player that may or may not ever be on the team, clearly, McDavid isn't afraid to suggest the wins matter more than the optics of the Oilers not taking a moral high ground are. Some teams refused to even touch the Evander Kane situation and others looked into it, but ultimately backed away after doing their due diligence. The Oilers have been rumored to be a leader in their quest to sign him and are only waiting right now because Kane is still under an investigation for traveling after testing positive for COVID.

As per Frank Seravalli of Daily Faceoff, "It stands to reason, then, that if Kane is found to have again violated COVID-19 protocols as alleged, that a second and subsequently more harsh suspension could be meted out by commissioner Gary Bettman for further violation of protocols." And, if that happens and a criminal investigation follows, Kane could face real legal troubles and potential jail time.
Perhaps McDavid didn't know any of that when he made his comments about prioritizing Kane's on-ice ability over his off-ice troubles, but it still seems clear that McDavid isn't interested in the opinions of the fans. He's spoken with his GM, the two have determined Kane can help on the ice and both are interested in signing the player if the investigation into Kane allows him to join another team without complication.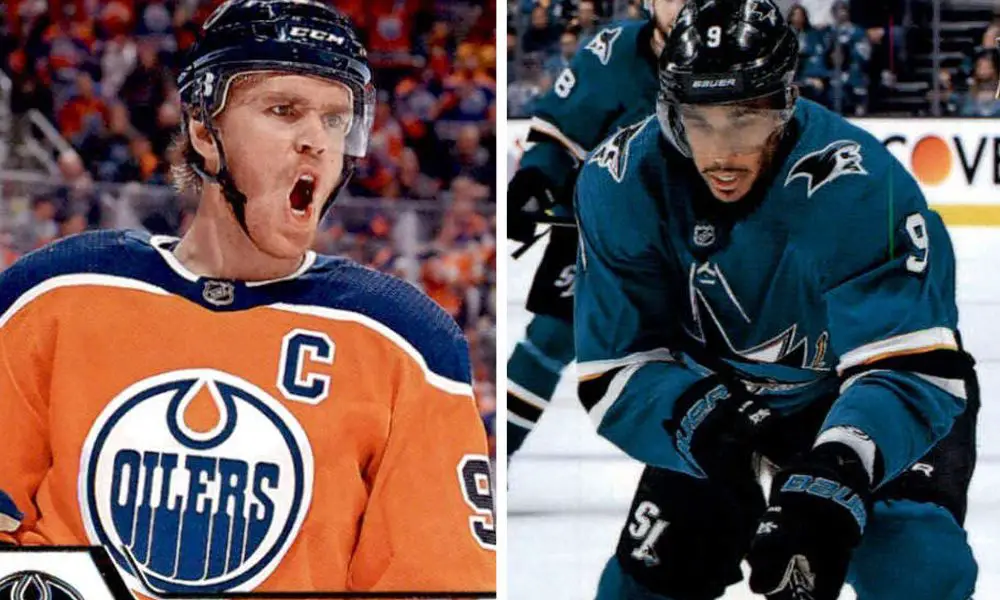 Still All Just Speculation Anyways
McDavid did say that all of this right now is just speculation. At the same time, if it happens, few fans should be shocked to hear that McDavid is good with the decision. He noted, "Obviously, Evander is an amazing player and he'd has lots of success over the last couple of years. Whatever else is going on, it's not something I look into much."
If it happens, it happens and the Oilers will be a better team with Kane in the lineup, suggests McDavid.
Next: Three Takeaways from Maple Leafs 2-1 Loss to the Coyotes