There was a lot of talk on Saturday night during the Edmonton Oilers and Ottawa Senators broadcast about whether or not the Edmonton Oilers (or any team) should be going after Evander Kane as a free agent signing this season. Now that his contract has been terminated with the San Jose Sharks, he's free to sign with another club, assuming an investigation into his travel habits at the end of December doesn't result in a further suspension.
Related: McDavid Calls Kane an "Amazing Player", Doesn't Care About Optics
While the Hockey Night in Canada panel — that, in part consisted of Kevin Bieksa — made their arguments for and against Kane getting another shot, it was Bieksa who said the Oilers should welcome Kane because the team needs a shakeup. During the second intermission, he changed his vote when it looked like the Oilers were getting some depth secondary scoring help, but by the end of the game, the Oilers had squandered a 3-1 lead and lost 6-4.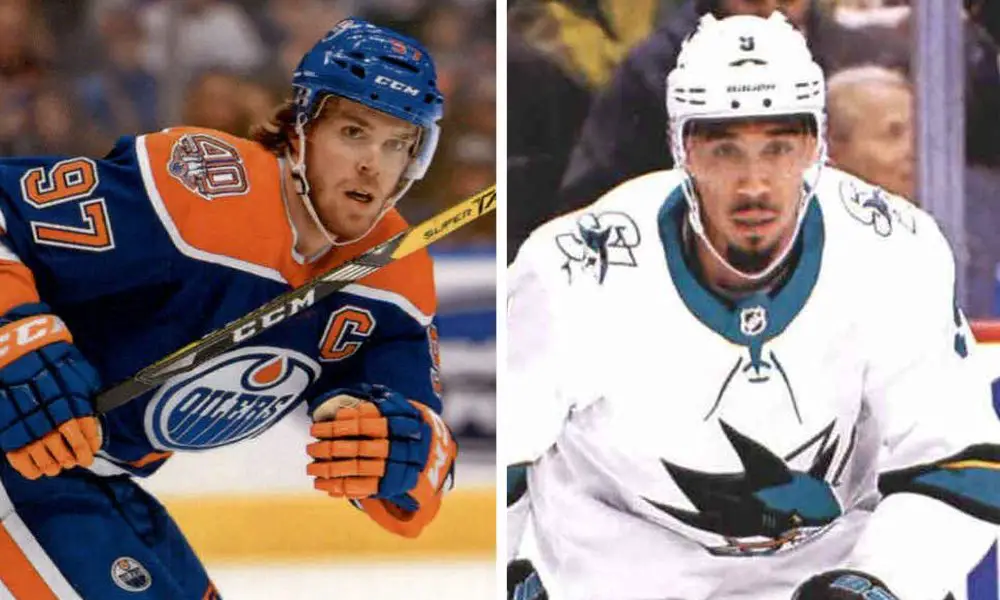 Clearly, something is off in Edmonton. The Oilers are not playing well and they are a fragile team finding ways to lose instead of a confident club finding ways to win. While Bieksa argues that the Oilers have a leadership group that will force Kane to "eat humble pie", one has to wonder. Is adding Kane a good idea?
On one hand, someone watching the Oilers could argue, how could this get worse? On the other hand, someone could suggest Kane is the one thing the Oilers absolutely don't need distracting them from doing what it's going to take to get back into the win column. Is having the two best players in the league on the team enough? If Connor McDavid and Leon Draisaitl aren't playing well, how is Kane going to help?
It's a tricky situation for the Oilers who need to make a change. Bieksa says that other teams wouldn't dare touch Kane because it could disrupt team chemistry. Is he saying the Oilers don't currently have any chemistry? He might be right.
The GM has already ruled out adding a short-term rental via trade. The coaching staff is assumed to be safe and that leaves only a "hockey trade" as an option, something that doesn't typically happen at this time of year.
Next: Dallas Stars Ramping Up Efforts to Trade John Klingberg