Sheldon Keefe is going back to an old plan, but he's adding a new (at least this season) element to it. His take was that the Toronto Maple Leafs' first line needed a shake-up, and that means that Auston Matthews and William Nylander will not likely be together when they face the Nashville Predators tonight.
Instead, the Maple Leafs' head coach is revisiting last season's old plan, which frankly worked well by putting Mitch Marner with Matthews. However, the new element is that Nick Ritchie, who's not really done much on the score sheet, will play on their wing.
It's another shot for Matthews and Marner, which makes all sorts of sense. However, it's also another shot for Ritchie, who needs to get out of the zero-goals-on-the-season list and into the scoring column. Will it work?
Related: Three Takeaways from Maple Leafs 5-4 Win Over the Sabres
Keefe Discusses the Need for Revisiting the Old Ideas
Maple Leafs' head coach Keefe talked about why Matthews and Nylander were being separated, even though both players found their games individually recently.
Monday's Practice Showed New Maple Leafs' Line Combinations
During Monday's practice, coach Keefe shook up his first line. The result was putting Ritchie, Matthews, and Marner together. As Keefe explained it, "Obviously Ritchie, Auston, and Mitch were what we had started with [earlier this season], and it didn't go well."
Keefe went on the tell the media after practice that "I think that all three players, frankly, are in a different place right now with their game than where they were, so we wanted to give it another run."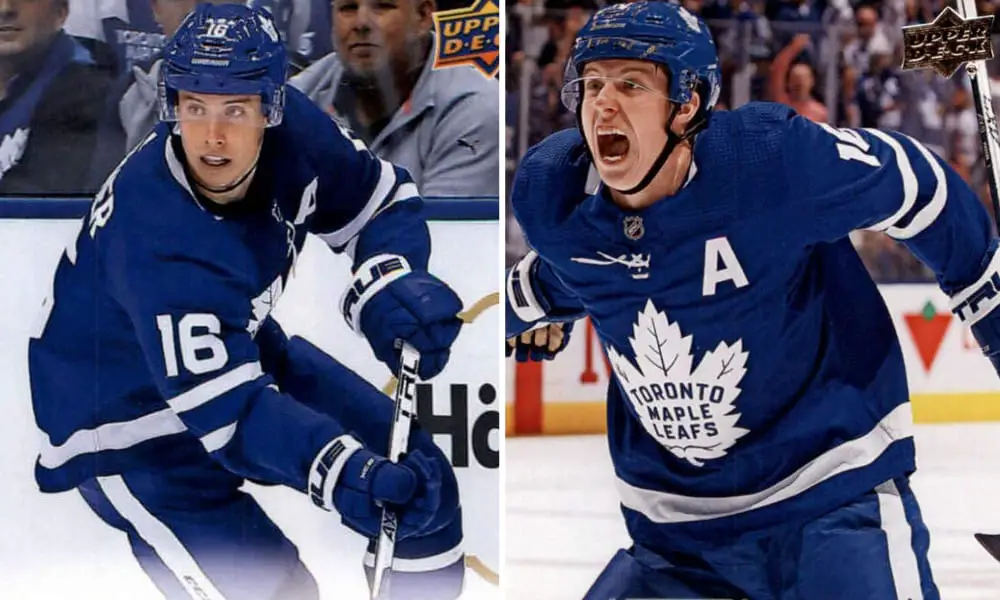 The "run" that Keefe noted will happen tonight when the Maple Leafs meet the only team hotter over the last ten games than they are – the Nashville Predators. The big question is whether Ritchie can come through and take advantage of his second chance in the team's top-six units.
So far, he hasn't. The 25-year-old winger has only two assists in 16 games and has no goals in 24 shots on the net.
Maple Leafs' Fans Know the Upside of a Matthews and Marner Duet
Obviously, Maple Leafs' fans know that Matthews and Marner can make beautiful hockey music together. They did it all during last season. Matthews won the Rocket Richard Trophy by leading the NHL in goals, and Marner came in fourth in the entire NHL in points.
But what will Ritchie do? How can he contribute? A simple solution might be to plunk Ritchie in front of the net, letting Marner get the puck to Matthews so he could shoot on net, and then letting Ritchie's good hand-eye coordination jump on the rebounds.
The one thing that Nylander didn't do in the same way that Marner did was to get the puck to Matthews. Typically, Matthews moves around the ice and lets Marner find him. Nylander, on the other hand, did most of the moving without the puck – except for winding up for lone rushes at the opponent's goalie.
That forced Matthews to do the work with the puck on his stick. Not that Matthews couldn't do that, just that it took away his best weapon – his potent one-timer off a crisp pass to him while he was open in the slot.
Keefe Outlined the Difference Between Good Individual Play and Good Teamwork
One thing Keefe noted was not that either Nylander or Matthews was playing poorly individually, just that the twosome wasn't working that well as a duo.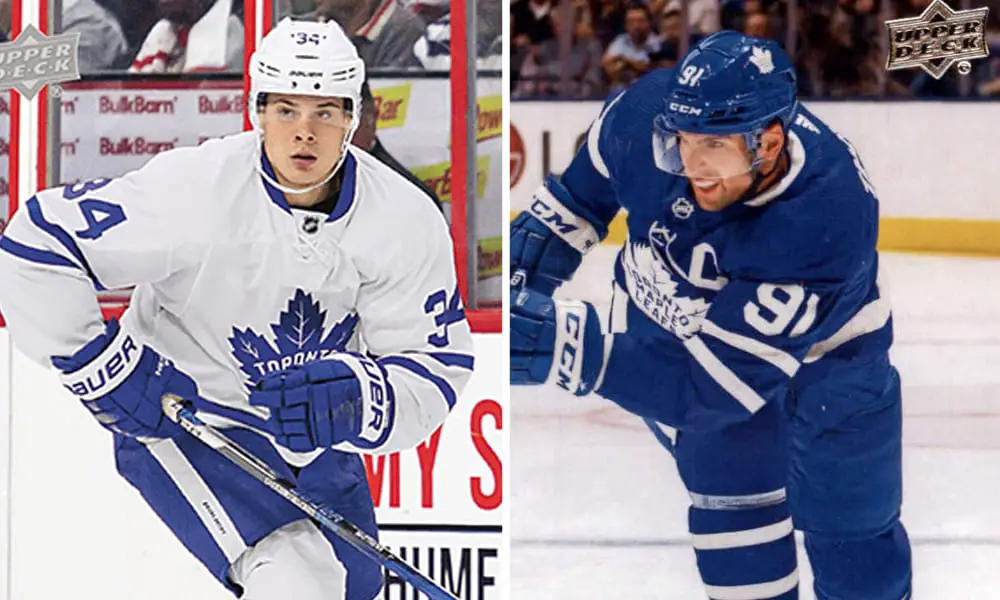 Keefe noted, "It's been interesting because I do think the individual players have played well. And when I went through and I looked at the chances that Auston's generated and the chances that Will's generated, they haven't necessarily involved each other. And it just speaks to how great individually that they are. But the connection hasn't been there."
Keefe added, "We wanted to try some different things as a team, that's what you do throughout the season is try and get the right mix and make sure you're utilizing different ideas. I think it's a good opportunity now to reset things."
The New Maple Leafs' Top Six
Matthews and Nylander had played 10 games together on the top line. Because Marner will now play on a line with Matthews, that moves Nylander to a line with John Tavares and Alex Kerfoot. Both Tavares and Kerfoot have been playing well of late.
We'll see how those changes work tonight.
Related: Five Maple Leafs Quick Hits: What's Going on With the Players