In this post, I'll take a look at three takeaways from the Toronto Maple Leafs 3-0 victory over the Nashville Predators. In the game, Jack Campbell made 24 saves for his third shutout of the season. For the Maple Leafs, Auston Matthews, David Kampf, and Mitch Marner all chipped in with goals. Matthews and Kampf both added assists.
With the victory, the Maple Leafs pushed their record to win nine over its last 10 games.
Related: Maple Leafs' New/Old Plan: Keefe Separates Matthews & Nylander
Takeaway One: David Kampf and Ondrej Have Changed the Identy of this Team
David Kampf and Ondrej Kase have given Maple Leafs' head coach Sheldon Keefe a third line that can absolutely be trusted to lock down games. Kampf has added huge value to the Maple Leafs, whose defense is vastly improved. Kase is simply a force on the ice. He's one of the NHL's hardest workers.
These two players are helping to change the Maple Leafs' identity as a team. The third line now allows the top-six units to rest in the defensive zone so they can play against the other team's depth players in the offensive zone. That means that Kase and Kampf take most of the defensive starts and against the other team's best players.
Their play together frees up the top lines to take more offensive zone draws. Even better, the two are on bargain contracts, which have paid off in spades for the Maple Leafs.
If they never scored, they'd still be of value. That said, tonight they did score. Kampf had a goal and an assist, and Kase added a beautiful assist on Kampf's goal. To say they played well is a bit of an understatement.
Item Two: Jack Campbell is Becoming of the Best NHL Goalies in 2021-22
Jack Campbell got a shutout in his 100th NHL game. Maple Leafs' head coach Sheldon Keefe calls him "consistent," which is just what he is. Campbell's gaining the status as one of the best goalies in the NHL. He's now tied for the NHL lead in wins with nine. It was also his third shutout of the season. Only the Calgary Flames' Jacob Markstrom has more with four.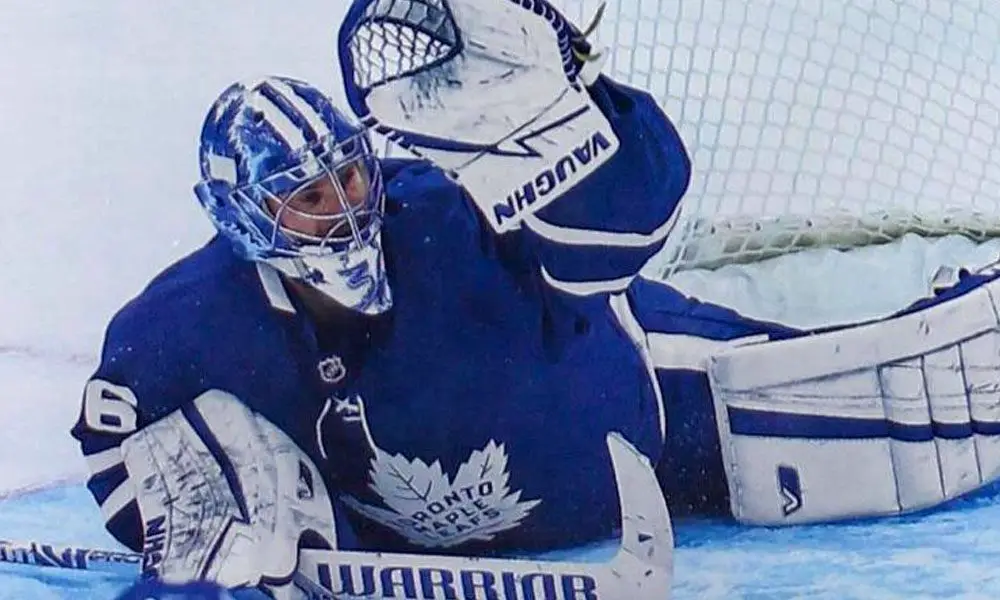 Campbell leads the NHL both in save percentage with .943 and with a goals-against-average of 1.68. He's never played so much during an 82-game season as he's started this season; and, although this kind of usage wasn't the plan when the Maple Leafs started the season, you'll not hear Campbell complain. Last night, he was solid when he needed to be.
Campbell has now won seven of his last eight starts, registering a 1.41 GAA and a .954 save percentage during that span. The 29-year-old Campbell has put together a 7-1-1 record at home this season.
Takeaway Three: The Top-Line Still Doesn't Have a Viable Left-Winger
The bottom line is that Nick Ritchie is still not on the scoresheet. So, he's wasn't the immediate answer to the Maple Leafs' search for a viable left-winger for the team's top line.
That said, coach Keefe was good to his word and reunited Auston Matthews and Mitch Marner on the first line. He also added Ritchie to that line at the left-wing position. Although Matthews scored a power-play goal on a nice feed from William Nylander – ironically the very person he moved Matthews away from, it wasn't as if the twosome made immediate magic against the Nashville Predators. 
At the same time, you can't say Ritchie didn't try. In fact, he came out with passion and actually engaged in a fight. But, he also took an ill-advised penalty which made coach Keefe replace him with other options on the team's top line.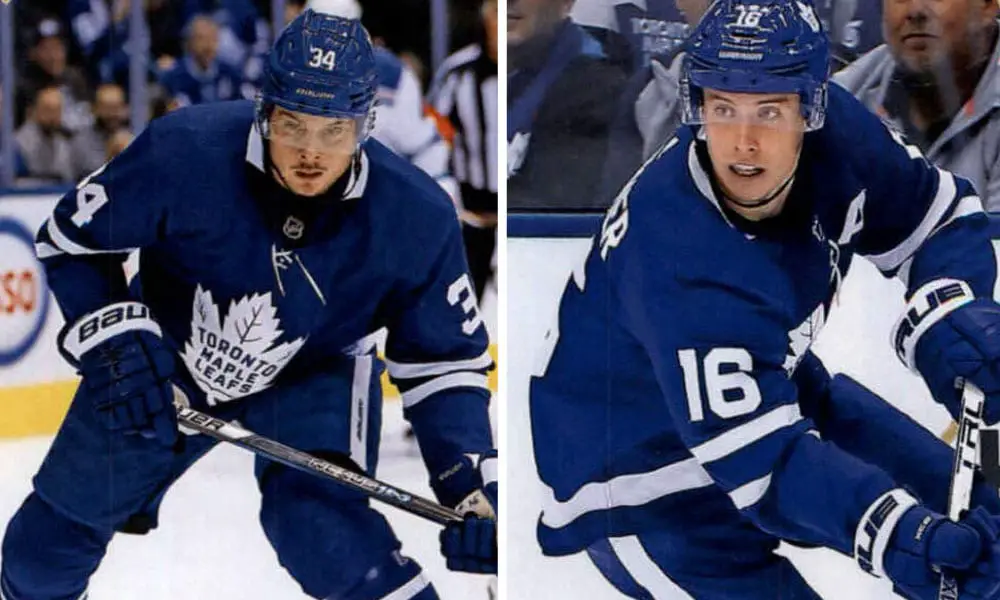 After the game, coach Keefe noted that – at least for now – Ritchie would have a chance to see if he can hold the spot. Keefe said that "We have some things to sort through there, but right now, it is Ritchie's opportunity. We are looking to give him the chance to take hold of it. It hasn't happened here quite yet, but we are going to stay with it and see what we can get out of it."
But Keefe also hinted that, if Ritchie didn't pan out, there were other options: "We knew coming in it was going to be something… not unlike last season when we started with some options there and it didn't go the way we wanted it to, so we ended up making the switch with Hyman in that spot. We have some different guys throughout the lineup that we haven't quite used in that space yet, but we will see how things go here with Ritchie for the time being.'
For now, while the rest of the team seems to be getting on a roll, this is one spot that's still in the works.
Related: Toronto Maple Leafs Trade For Kyle Clifford from Blues