With good reason, rumors are circulating that the Toronto Maple Leafs are concerned about their backup goaltending situation and the potential that starter Jack Campbell could fatigue considering the number of starts he's being asked to make. Having played in 13 of the Leafs' first 16 games, if Campbell goes down or his production starts to decline because he's overworked, the Maple Leafs would have a real problem on their hands.
Related: Leafs Trying to Trade for "Another Legitimate Threat in Their Top Six"
.Jonas Siegel of The Athletic writes that the concern regarding Campbell playing too much should be a consideration. He sits behind only Jake Allen in terms of games started in the NHL and while Campbell is playing like an All-Star and team MVP, it's a big load the team is asking him to carry.
The Leafs are doing so because Peter Mrazek can't seem to stay healthy and, as Siegel writes, "the Leafs' faith in Michael Hutchinson, evidently, had dried up (again)."
The scribe asks, "How exactly do the Leafs keep the 29-year-old from wearing down with highly uncertain commodities behind him?" The answer seems to be either make a trade or play Joseph Woll far earlier than the Maple Leafs had originally intended.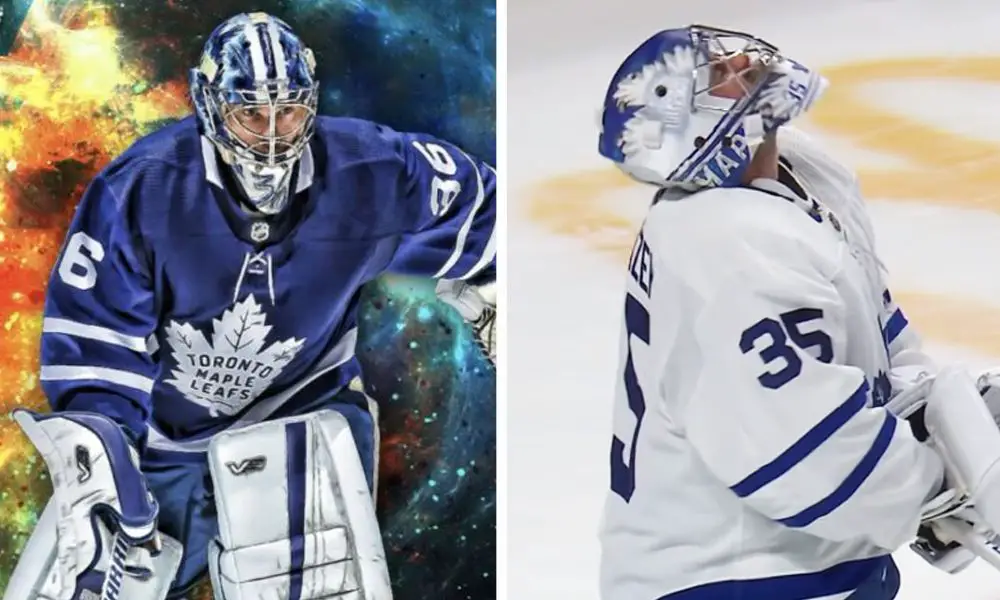 Seigel writes that Mrazek is out until December (maybe longer) and Woll is inexperienced while Hutchinson isn't reliable. "If Campbell keeps playing this well, the Leafs will be hard-pressed to keep him out of the net, especially if the alternatives remain the same," Siegel notes. The concern becomes the wheels falling off or an injury from overwork.
Siegel wonders if the Leafs will seek out some help in goal. There are options, but the question will be how the Maple Leafs manage to get from Point A to Point B?
Not Enough Cap Space, Plus Mrazek's Deal
The Maple Leafs don't have a lot of room to maneuver and the options consist of names like Joonas Korpisalo, Alexander Georgiev, and potentially someone out of Dallas, like Braden Holtby. All would be upgrades if Mrazek is out long-term, but it might be fair to suggest none really solve the Maple Leafs' backup problems since each goaltender has had their own fair share of struggles.
A player like Marc-Andre Fleury is out of the range of what Toronto can afford and a player like Tuukkas Rask has already said his intention is to stick with the Boston Bruins. The Maple Leafs have already been to the well with a few of the pending free agent goaltenders and it's unlikely Dubas goes back to a player like David Rittich or Calvin Pickard.
Only if the Leafs bail on Mrazek completely and shed his salary off the books will they be able to add a netminder with some salary and one that is potentially under contract.
Next: Could Ducks Decide to Embrace Full Rebuild and Sell High on Gibson?