As per Michael Traikos, a National writer for Post Media, "The Toronto Maple Leafs are believed to be one of several teams that are interested in signing Evander Kane to a one-year "show-me" contract." They, along with the Carolina Hurricanes, Edmonton Oilers, Florida Panthers, Tampa Bay Lightning and Vegas Golden Knights are among the other teams reportedly interested in Kane's services.
Related: NHL Insider Notes "Will Be Plenty of Interest" in Evander Kane
A source closely following this story says Kane wants to play for a championship contender. Traikos adds, "And he's willing to do it for far, far less than the $7-million he was earning with the Sharks." The report adds, "Teams have been calling," said the unnamed source. "The phones are lit up like a Christmas tree."
Apparently, despite his well-documented financial troubles, Kane is willing to play for $1.5- to $2-million on a one-year deal. However, to do so, he is only interested in serious contending teams and while he wants to be back in the NHL, he wants to win and get a chance at repairing his reputation.
The NHLPA has filed a grievance after the Sharks' terminated his contract. If Kane wins that arbitration case, he could be due the money he was owed by San Jose. He could also still sign a contract with another team. Should that happen, he could have two contracts and the second one wouldn't need to be of high value since he'd still be getting paid on the first.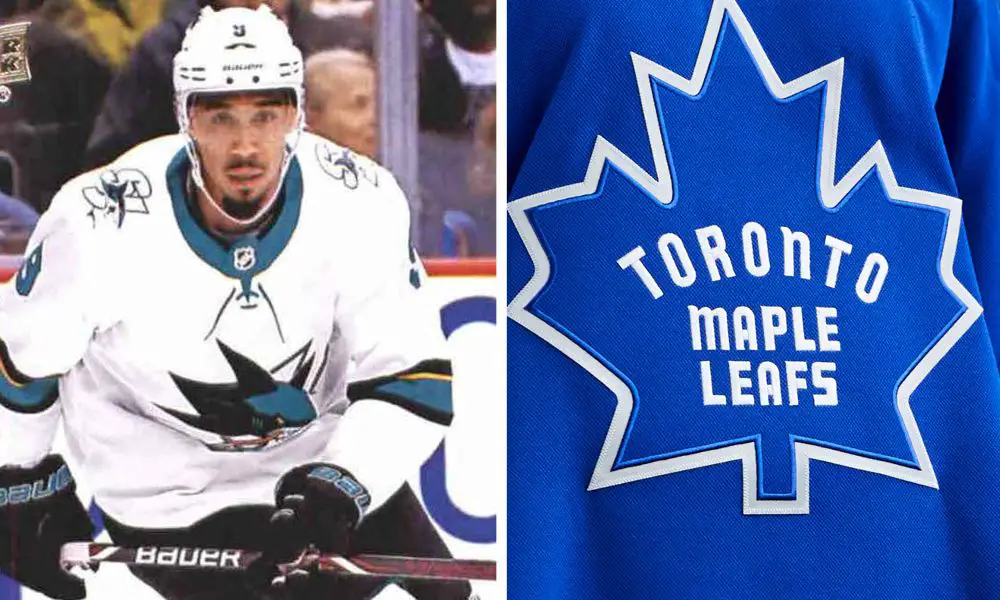 Why the Maple Leafs?
Traikos argues that the prospect of having to face Tampa Bay or Boston in a first-round playoff match-up means the Maple Leafs want to add depth and may be willing to overlook the potential warning signs that come with a player like Kane. He argues that GM Kyle Dubas might believe "the potential reward of adding Kane outweighs any supposed risk that comes with a player who has burned more than a couple of bridges during his tumultuous time in the NHL."
Traikos adds:
The Leafs need to win a playoff round. They probably need to win two of them. Whatever the cost — whether it's a first-round pick or strategically losing games to line up a favourable first-round match-up — they need to stop stubbing their toe and start contending.
Next: Scribe Suggests Oilers Might Target Montreal Canadiens' Josh Anderson