While it's not confirmed the Montreal Canadiens will include forward Josh Anderson among the many players they potentially move this season, the Edmonton Oilers may inquire about the power forward, according to Jim Matheson of the Edmonton Journal.
Related: Oilers and Avs Among Top Teams Interested in Carey Price Trade
Noting that the Oilers are missing the element of a power forward with a mean streak on their team, Anderson could be a target for GM Ken Holland and Matheson suggests the Oilers might be willing to give up a hefty sum to acquire that kind of player. He explains:
He isn't cheap, and he has an eight-team no-trade list, but if the Oilers aren't on Anderson's no-fly list, and we're permitted to spit-ball here, would the Habs at least listen to an offer of a first-round pick in 2022, forward Xavier Bourgault and something else? …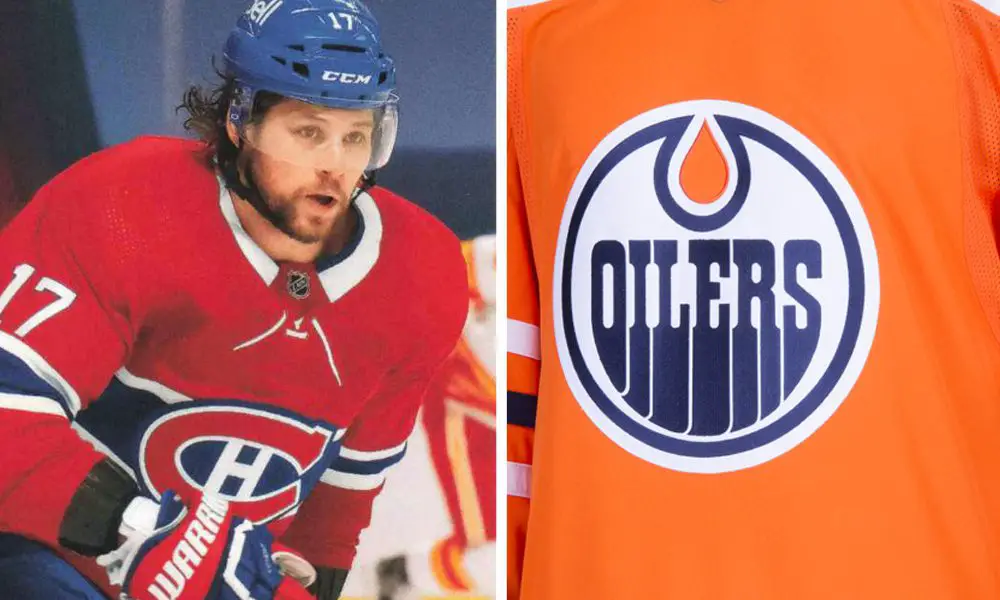 The issue for the Oilers becomes giving up the first-rounder in this type of deal and then not having that pick available for other trades, such as a goaltending upgrade or a left-shot defenseman that can eat bigger minutes. The Oilers certainly could use another scorer, but the team's issues this season seem to be that they've tried to outscore their problems. Doubling down on a desire to keep doing so is likely not the best way to use that valued asset that is a first-round pick.
The Oilers would also have to navigate around an eight-team no-trade list and fit in five more seasons on a seven-year $5.5 mil per season deal. That won't be easy considering the team's potential salary cap struggles if they are able to secure the top-level goaltender they'll be after this coming offseason, while also locking up Jesse Puljujarvi to a longer-term deal.
Anderson is currently out with an injury but is expected to return next month. It will be interesting to see if his name pops up in Montreal Canadiens trade rumors, along with Ben Chiarot, Brendan Gallagher, Tyler Toffoli and others.
Next: Maple Leafs Marner Can Only Find Forgiveness in One Way