The Arizona Coyotes and Vancouver Canucks have just made a massive trade ahead of tonight's NHL Entry Draft. According to sources, the Canucks have moved Jay Beagle, Antoine Roussel, Loui Eriksson and the 2021 9th overall pick to the Coyotes in exchange for Oliver Ekman-Larsson and Conor Garland. This is easily the biggest trade of the NHL offseason thus far and it accomplishes a lot for both teams involved.
Related: Flyers Trade First-Round Pick, Plus for Sabres' Rasmus Ristolainen
While not everyone is clear on who actually won this trade (hint… it's the Canucks), it is a monster deal. Some are arguing that while they like Conor Garland, that the Canucks had to give up the 9th pick in this year's draft to get him and take on Ekman-Larsson's salary for a long, long time is a risk. Still, both players are good and can be difference-makers for the Canucks this coming season. Garland said of being moved:
"Everybody knows what's gone on here. We haven't heard anything from the team since maybe three days after the season ended when they asked for our offer. It's been a while waiting for that. You just want to go where you're wanted."
Others are arguing that the deal is a win for Vancouver because they shed three cap crippling contracts they've been trying to move for a while now. The Canucks had tried repeatedly to move those contracts and were never successful. It was potentially hamstringing their future ability to get deals done with Elias Pettersson and Quinn Hughes.
Essentially, this was a cap trade, but unlike the ones that came before it with the Coyotes, there are some big-name players involved here who could make a massive difference for the Canucks.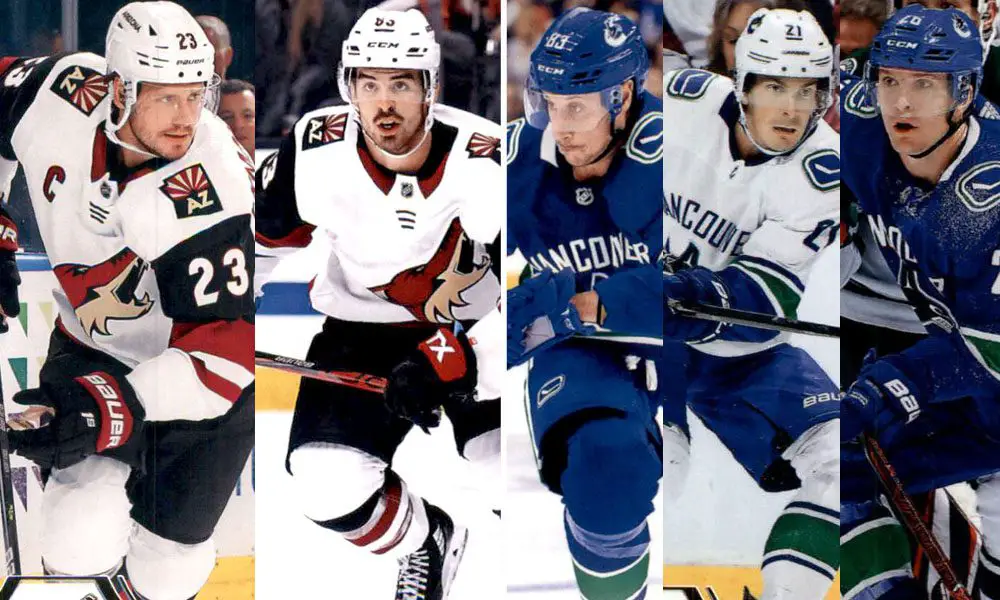 There are more details coming down as time goes by here, including the fact that the Coyotes are retaining a portion of Oliver Ekman-Larsson's deal. That's extremely helpful for the Canucks. Pierre LeBrun reports, "OEL and Garland for Roussel, Eriksson, Beagle, the 9th overall pick, 2nd RD pick in 2022 and 7th pick in 2023. And Arizona retains 12 percent of OEL." He adds that Loui Eriksson didn't have to waive because Arizona wasn't on his 15-team no-fly list.
Arizona has now made three huge salary cap-themed trades in the past few days. They added Andrew Ladd from the New York Islanders, Shayne Gostisbehere from the Philadelphia Flyers and now this deal.
Next: Rangers Trade Buchnevich to the St. Louis Blues