It was being reported over the past few days that a deal between the Boston Bruins and forward Taylor Hall was all but done. It was a four-year pact worth $6 million per season and it was simply a matter of time before it was officially announced. That happened on Friday afternoon, an hour or so before the 2021 NHL Entry Draft.
Related: Coyotes and Canucks Pull Off Massive Trade Ahead of NHL Draft
The Bruins and Hall finalized all the details of his new agreement, including no-trade coverage. The financial terms were as reported and Hall is expected to speak with the media at 7 PM Friday, just before the draft.
There were whispers that Hall might test the free agent market as a 29-year-old forward who'd come off of a very unique season. For a good chunk of it, he was not productive. When he left the Buffalo Sabres and joined the Bruins, he became the Taylor Hall most people knew he could be. He scored 33 points (10 goals, 23 assists) in 53 regular-season games for the Buffalo Sabres and Bruins last season. 14 points of those points (eight goals, six assists) came in 16 games after he was traded to Boston on April 12.
As per NHL.com, Bruins' GM Don Sweeney spoke of the extension. He said: "The Bruins are excited that Taylor wanted to remain a Boston Bruin and we are thrilled to have signed him to a multi-year contract." Sweeney added, "He is an impact player that brings speed, scoring, skill and two-way commitment to our lineup. He fit seamlessly into our locker room and will be an integral part of our organization's goal to compete for the Stanley Cup."
Good Deal for Hall and the Bruins
The money isn't ridiculous, but it is fair. Hall said that he'd already made some good money playing in the NHL and more than cashing in, he wanted to find the best fit. He noted, "at this point it's about more of a fit for me than maybe money or a long-term thing. You want to find a home for the next few years here."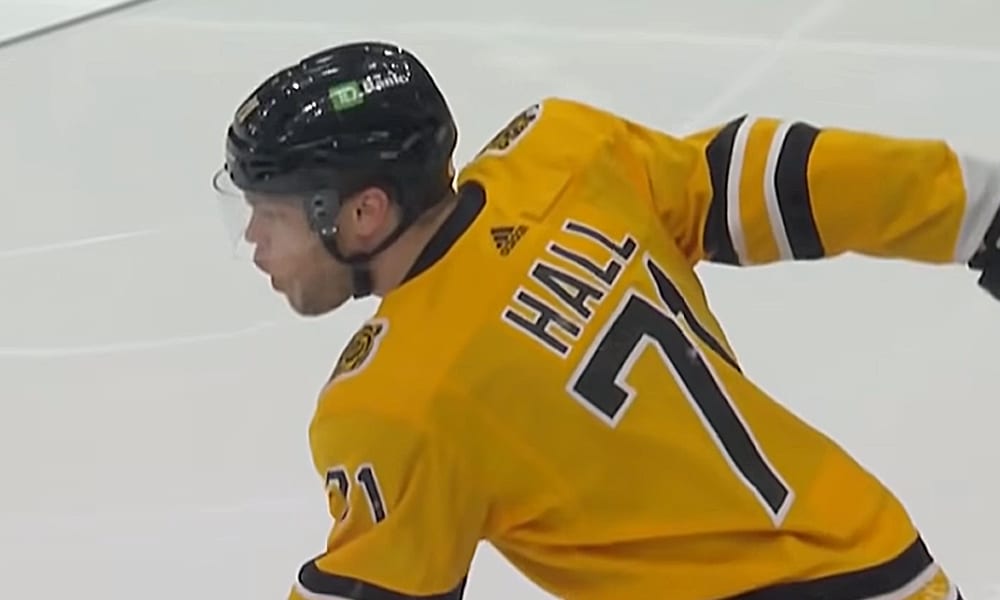 He got his longer-term deal and the Bruins were able to lock in a forward, keeping their core locked up for a very reasonable number. The Bruins have David Pastrnak at $6.67M, Brad Marchand at $6.125M, Patrice Bergeron for $6.875M and now Hall at $6M.
Next: Carey Price Undergoes Surgery, Shocking Return Timeline Revealed