When it comes to Kirill Kaprizov, the Minnesota Wild and the player are still not on the same page regarding a potential contract extension. Pierre LeBrun reports on the latest TSN Insider Trading report: "The lines of communication remain open." He does add, "… but to be honest there's not been a lot of movement I'm told by the two sides in a bit."
This is problematic because LeBrun also believes there's a legitimate offer on the table in the KHL from CSKA Moscow, and "it's a pretty big offer" the NHL insider says. Minnesota Wild GM Bill Guerin is aware of the offer and people are starting to wonder if it could be putting pressure on the team to bridge the gap between the team's offer and what the player wants.
The Wild have tabled an eight-year deal because they'd like the player locked in for the long-term. Kaprizov's camp has countered and wants a shorter three-year deal. It is believed the two sides will settle on a five-year contract if the forward chooses to stay in the NHL.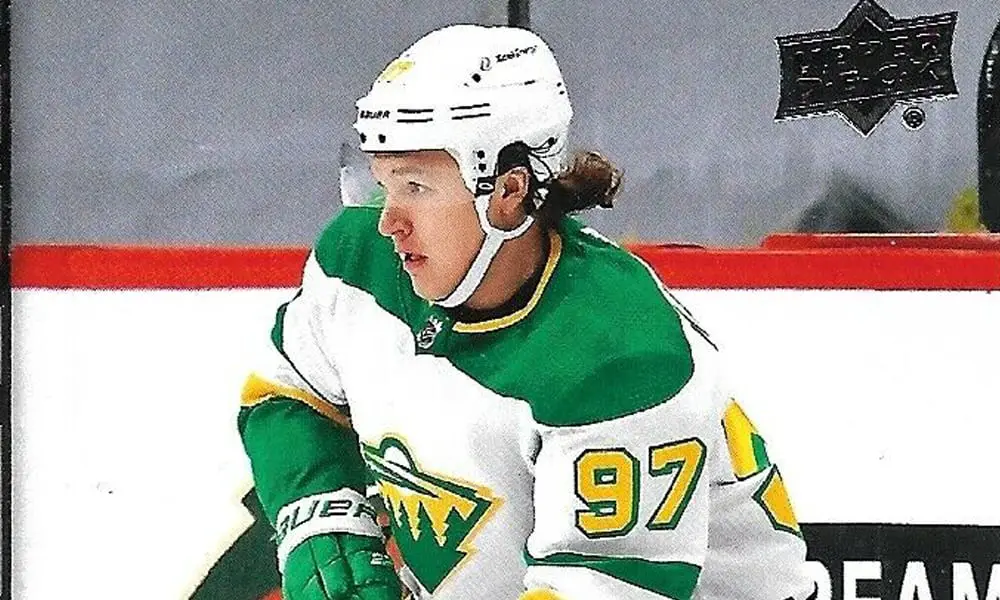 The Wild buyout of Zach Parise and Ryan Suter does allow the organization to give Kaprizov a longer deal with more money later but a five-year deal will talk Kaprizov into unrestricted free agency and there's some belief the player will look elsewhere. It's this reason the Wild are keen to try and sign as long a term as possible.
Ultimately, the Wild aren't being rushed into a decision here. They believe, as per LeBrun's article in The Athletic, there's "lots of time for this to play out, after all, we are two months away from NHL training camps opening."
Kaprizov Deal Should Get Done
LeBrun did note that, when all is said and done, a deal will probably still get done between the two sides. "Call me naive, but I still think he ends up re-signing with the Wild," he writes. There's bound to be lots of drama and potentially posturing and concern along the way, including confusion over what might happen with the ICO and the Olympics; but it should get done.
Ultimately, if Kaprizov wants to stay in the NHL, he's going to need to figure something out with the Wild, at least for the short-term.
Next: Teams Dropping Out, Jack Eichel Trade Down to Two Clubs [Report]