As per numerous reports, including one from Daily Faceoffs Frank Seravalli, Kirill Kaprizov is now playing a very real offer from the KHL against the Minnesota Wild in an effort to get the Wild to talk an annual AAV and term more to his liking. He's playing an eight-figure deal against the team which means a resolution might be close or this could get messy.
Related: Wild Offer 8-Year Deal to Kaprizov, Player Wants Much Shorter Contract
Servalli notes: "Hearing Kirill Kaprizov has a tentative agreement in place with CSKA Moscow on a one-year, 8-figure deal ($USD) to begin on Sept. 1 – should a new contract not materialize with #mnwild." He adds, "However, the Wild appear ready and willing to talk a medium-term length deal."
Seravalli goes on to write, "Initial hang-up was MIN was only interested in a 7 or 8-year deal for the Calder Trophy winner. That's not the case." He says that the Wild have discussed a number of different terms lengths with Kaprizov's camp who contends there has been no offer made since April.
The question now will be, how real is this offer? Is Kaprizov actually thinking about accepting it? And, if he does, what does that mean regarding the chances he'll make more if and when he returns to the NHL? There's of course the concern that he gets injured or doesn't have an incredible season away from the Wild which would affect any potential future contract.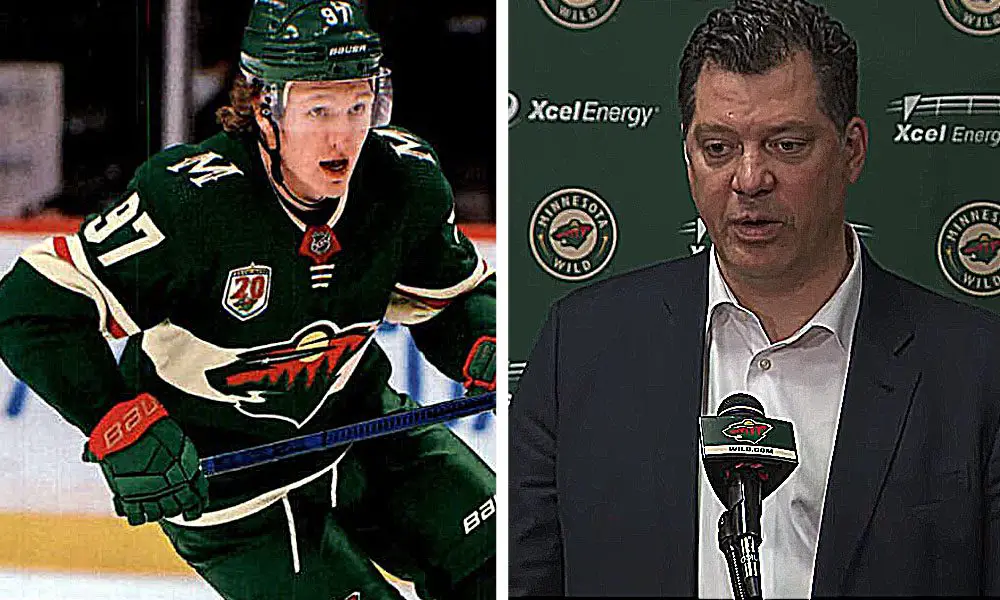 Will the Wild Buckle Under the Pressure?
Speculation is that GM Bill Guerin is not ready to bite yet. He's unwilling to sign a three-year or less deal and refuses to walk Kaprizov into unrestricted free agency without getting some extra years on the deal. A five-year deal seems the most likely and it will become about money. As much as $9 million per season has been rumored, with Kaprizov possibly asking for more.
For now, everything is still in wait and see mode, but if the Wild wait too long and don't budge, it sounds like there's actual concern to Kaprizov taking his $10 million in the KHL and revisiting all of this next offseason.
Next: Rangers Agree to Deal With Shesterkin, Georgiev Trade to Follow?