Elliotte Friedman provided some updates on the latest trade chatter when it comes to Buffalo Sabres center Jack Eichel. Noting that things have been a little quiet on the Eichel trade front with all the talk of the NHL Expansion Draft, Friedman says teams are actually pulling away from discussions with the Buffalo Sabres and there aren't a lot of teams left for Sabres GM Kevyn Adams to negotiate with.
Related: Teams Trying to Strike Tarasenko Deal With Kraken, Dunn Complications
Friedman did acknowledge that things could change rather quickly and organizations could hop back in, but he's hearing the Anaheim Ducks are out, the Los Angeles Kings are out and the Calgary Flames are out. He didn't note why, but it's assumed a combination of injury concerns, the salary cap and the cost of acquisition are all playing a role.
That potentially leaves the New York Rangers and Minnesota Wild as the most likely options. The Rangers have been in the conversation from day one and there's talk the team might be looking to trade Ryan Strome, which would free up some cap space ($4.5 million) and open up another spot down the middle. There's also talk the Rangers want to get better at center in general and Eichel is about the biggest fish they could land.
As for the Wild, they too have been linked as interested from the start, but their situation is different than it was just a few short weeks ago. Before the club bought out the contracts of Ryan Suter and Zach Parise, there were questions about how they team could get Eichel's contract in under the current salary cap. Now that those two players have been bought out, the question has shifted to how the Wild make it work with so much dead cap space coming to the team in the next few seasons.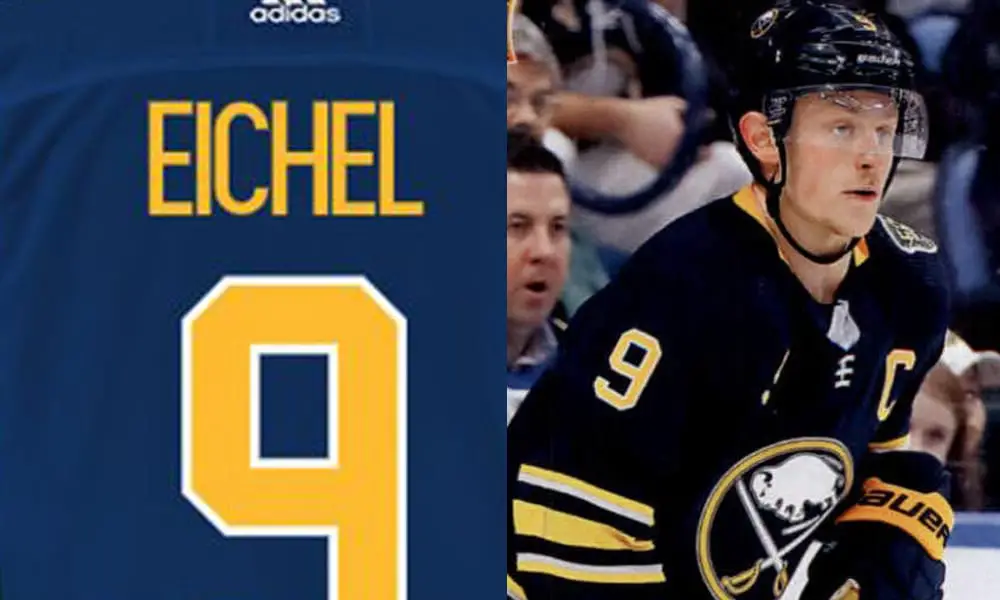 The Wild have opened up immediate room to add players this season and next, but Eichel is locked in for a long time at $10 million. Friedman was asked about that by co-host Jeff Marek and he responded that was a less of a factor than others were making it out to be. He contended that on-ice production Eichel could offer might overrule any concern about the money and his contract.
Friedman also suggests Eichel is motivated. One, he just wants a fresh start and he won't be a problem as a player. Two, that so many teams are bowing out will probably light a fire under Eichel.
Will A Team Meet the Sabres Ask?
Perhaps the biggest hurdle to a deal is still the fact the Sabres are trying to win an Eichel trade. It's unlikely they do so, but they are asking for the world in any future deal.
Pagnotta writes, "The Sabres continue to navigate the Jack Eichel trade waters. Told the price hasn't changed: 2 NHL players, 2 top prospects and/or a 1st round pick(s) – minimum 4 assets."
Next: No Truth to Phillip Danault Seattle Kraken Rumors Say Insiders