The running joke is that the Toronto Maple Leafs are interested in everyone. Conversely, apparently, everyone is interested in the Toronto Maple Leafs. That's why there were rumors yesterday of the team potentially kicking tires on Taylor Hall if the Boston Bruins aren't able get a deal done. It's also why today, per Elliotte Friedman, the Maple Leafs might have their eyes on Tyler Bertuzzi.
Friedman did a Friday morning radio hit and was talking about the names Toronto might be looking at this summer. Operating under the assumption the Leafs will likely lose Alex Kerfoot in the expansion draft and that Zach Hyman will leave via free agency, the NHL insider says the Leafs organization had interest in Tyler Bertuzzi for a while now.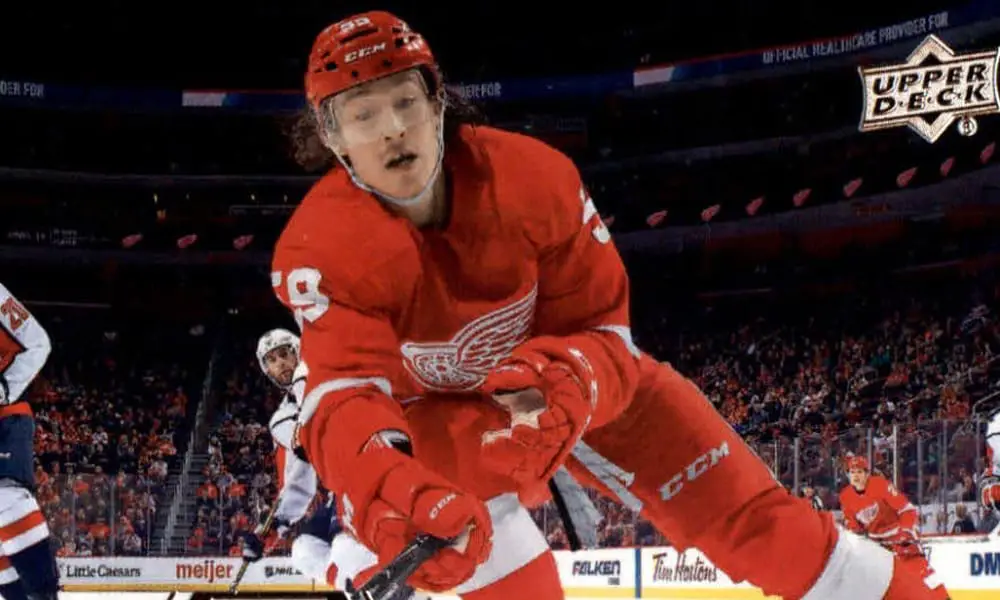 "I'm wondering if he's one of the guys they're going to look at," Friedman said. " He plays a way that I think Toronto would like to add to their roster." He went on to note that he'd heard the Maple Leafs were looking at him ahead of the NHL trade deadline last year, but before the player got hurt and was done for the season.
On April 22nd, Bertuzzi ruled out for the remainder of the season and the team shut him down with little to play for. He's an RFA this summer and while it's not clear what he'd be making on an extension, he is likely to get a bump over the $3.5 million he was being paid on a one-year extension.
Maple Leafs Will Have to Pay For Him
If Bertuzzi is actually available and the Detroit Red Wings have conceded to move in a different direction, there is a lot of value in a player like that. He's three years younger than Hyman, he's had career highs of 47 and 48 pts and the potentially hasn't scratched the ceiling of what he could do. If you put him in a lineup with top-end offensive players, he could explode offensively.
For those reasons, Toronto won't be the only team making calls on Bertuzzi. If he's available, Dubas will have to outbid another team and there is a chance Steve Yzerman makes out like a bandit here.
Next: Maple Leafs Possible Interest in Taylor Hall a Distraction for the Bruins?