With the 2021 Stanley Cup now awarded to the Tampa Bay Lightning, the team and its players won't have long to celebrate like Nikita Kucherov is at the podium for a post-game media scrum. Instead, they'll need to get down the business and GM Julien BriseBois will have to make a decision on a number of players from his roster. The team is currently $5 million over the salary cap and it's unlikely another LTIR "stars aligning" situation will happen with Kucherov again.
ESPN.com's Emily Kaplan examined more closely what could be next for the Lightning and with major salary cap concerns, cost-cutting trades and potential buyouts are inevitable. Somehow, the Lightning need to get below the $81.5 million salary cap, but do so without gutting their roster or taking money back.
Related: Tampa Bay Lightning Win 2021 Stanley Cup, Go Back to Back
Among the players who could be leaving: Tyler Johnson, Blake Coleman, Barclay Goodrow, Patrick Maroon, David Savard, Alex Killorn, Ondrej Palat, and/or Yanni Gourde. While not everyone will likely go, a good chunk of these players could. Maroon, Coleman, Savard and Goodrow are pending free agents. The rest are players take up some of the salary cap space the Lightning need and could be traded. Unfortunately, a number of these tradeable players have no-move or no-trade clauses worked into their contracts. That could create a domino effect leading to the Lightning having to look at other players they don't want to move.
What Can the Lightning Do About the Salary Cap?
First, Kaplan assumes the Lightning will try to NHL Expansion Draft as a tool to move out some money. General manager Julien BriseBois might try to make a side deal with the Seattle Kraken. It will be costly, but Seattle is one of the few teams with all the cap room in the world to help Tampa Bay out.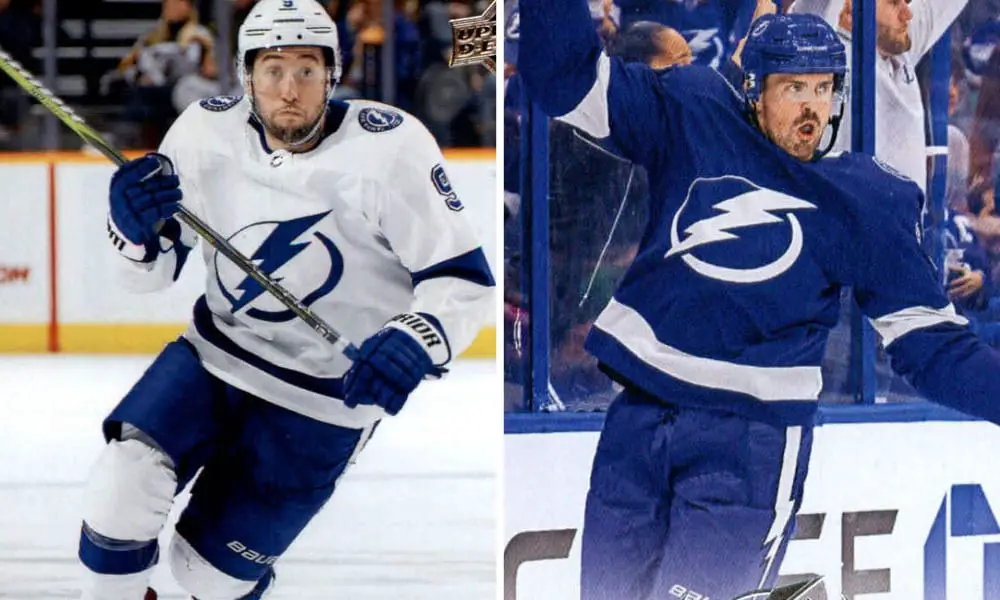 The big target is Tyler Johnson, who makes $5 million per season through 2023-24. If Seattle doesn't bite, the Lightning might have to buy out the forward.
Kaplan adds, "If the Lightning are bold, they could leave Ryan McDonagh unprotected." If he's picked up, that would clear Tampa of $6.75 million for the next five seasons.
If none of that works, Tampa might have to consider trading Killorn. He'll be a player who garners a ton of interest and for teams who have prospects and picks to give up, the Lightning may have little choice but to ask him for the 16-team list he won't accept a trade to.
Next: Ten Reasons Maple Leafs' Fans Are Mitch Marner Supporters