According to multiple sources, the Carolina Hurricanes were the mystery team in the Jack Eichel sweepstakes. While Eichel ultimately went to the Vegas Golden Knights in a deal that was finalized on Thursday, insiders are reporting that the Hurricanes had also stayed in the conversation, even if their level of interest wasn't quite as serious as Vegas or the Calgary Flames.
Related: Jack Eichel Finally Traded to Golden Knights [Report]
Pierre LeBrun reports: "Told that there were 3 teams in there to varying degrees near the end on Eichel: Vegas of course, Calgary, and at No. 3, Carolina. My sense is the 'Canes weren't close but certainly stayed in those talks to make sure…" It's interesting considering there wasn't a lot of talk about the Hurricanes leading into what was a hectic couple of days before the deal finally went down. Most of the talk surrounded Vegas, Calgary, and even Anaheim and St. Louis to varying degrees.
One of the questions now will be, if the Hurricanes were seriously looking at making an upgrade at the center position, what now? As Steve Dangle writes, "For all the teams that didn't end up getting Eichel – Calgary, Anaheim, Carolina, etc – what now? It feels like you don't go from trying to trade for Eichel to doing absolutely nothing." Will they be in the hunt for someone or something else? Considering they've got the best record in the NHL currently (9-0), one wouldn't think they'd need to be. Then again, if they were talking about Eichel, that franchise must be going for it this season.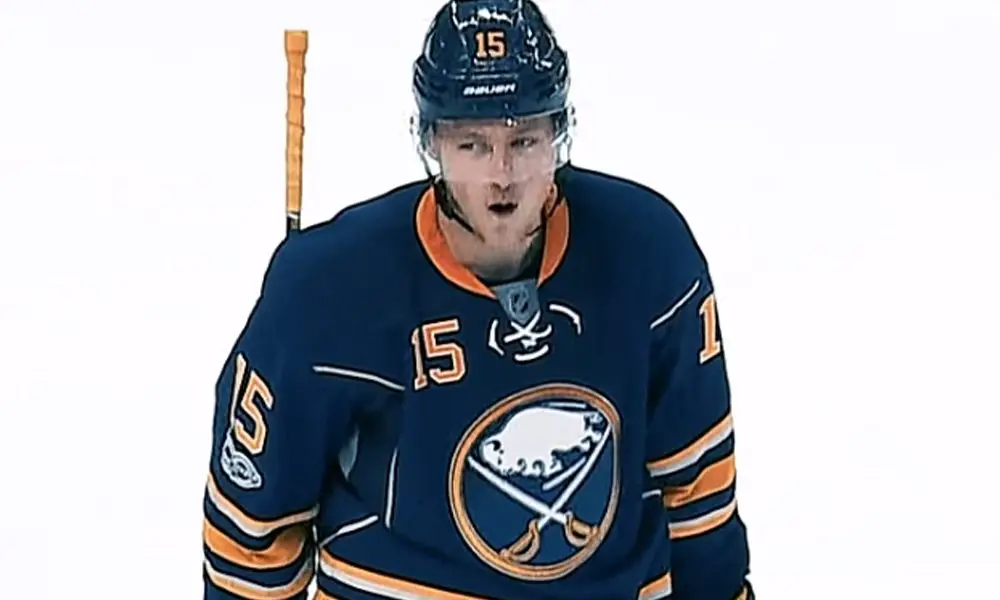 It's not clear how far along the Hurricanes and Sabres got and if a package was even put together from Carolina's end. Speculation would be that players like RW Teuvo Teravainen and D Brady Skjei might have been part of any conversation, but that's certainly not confirmed.
Imagine if the NHL's only undefeated team had added one of the better centers in the NHL? Frank Seravalli said earlier this week that Carolina is a team that isn't afraid to make any kind of move or trade any kind of player if they think they're making the team better. That they were in on the Eichel trade chatter seems to prove that point. That organization certainly isn't afraid to make big moves. One has to wonder what might be next.
Next: Insider: Matthew Tkachuk Was Offered by Flames in Eichel Trade