Guest Post written by: Brenton Kemp
We're only slightly past the quarter mark of the 2022-23 NHL season, but we certainly have an idea of who the buyers and sellers will be as we roll toward the holiday season and into the New Year.
While we still have plenty of time before the March 3rd NHL trade deadline, we've seen general managers get their shopping done early in the past. Therefore, let's identify some names that GMs will be looking into among the league's bottom-feeding clubs.
Jakob Chychrun (D, Coyotes)
No surprise here as Chychrun has been the focal point of the NHL rumor mill for quite some time. A wrist injury has limited Chychrun to just five games this season, but now that he's returned to action be ready to hear his name plenty between now and potentially March 3.
It's obvious why Chychrun is a commodity in the trade market. He's a 24-year-old defenseman on a team-friendly contract who is just two years removed from an 18-goal, 41-point season across 56 games. Chychrun's cap hit is just $4.6M this year (pro-rated if traded) and for each of the next two seasons. Given his talent, production, age, and contract and it's of little surprise why the 2016 first-round pick continues to dominate the NHL trade rumor headlines.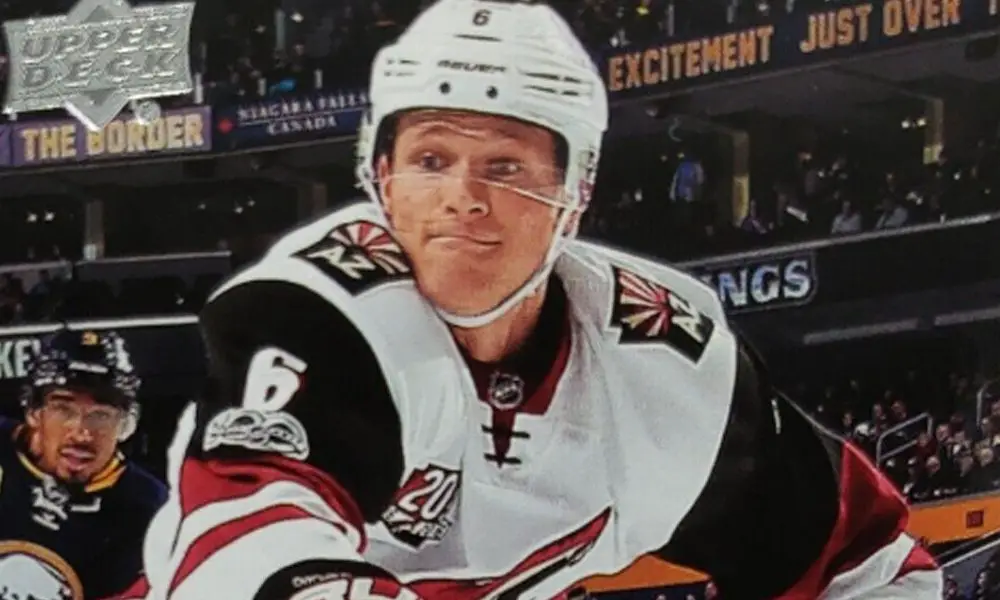 Chychrun is on record stating he is tired of losing in the desert and while his modified no-trade clause doesn't kick in until next season, it's a near-certainty he lands with a contender. We know the Toronto Maple Leafs are down their three highest-paid defensemen, the Pittsburgh Penguins are unfortunately without Kris Letang due to his second stroke in eight years and there have even been whispers that Lou Lamoriello is interested on Long Island.
There will be no shortage of suitors when it comes to Chychrun and all he offers a contending franchise.
David Savard (D, Canadiens)
The Montreal Canadiens aren't waiving the white flag quite yet as they're one of many teams in a log jam within arm's reach of a Wild Card spot, but the Habs are likely to turn into sellers as they continue to look towards the future.
Related: Canadiens Thinking Twice About Trading Sean Monahan
Like Chychrun, Savard has term left on his contract as his current deal runs through the 2024-25 season at a reasonable $3.5M cap hit. Also like Chychrun, Savard has plenty to offer playoff teams as we've seen in the past when he joined the Tampa Bay Lightning at the 2021 trade deadline before earning his first Stanley Cup ring.
Perhaps the Habs would prefer to hold onto a player like Savard who is logging 22:21 per game while doing what he does best. He blocks shots (72 on the season), kills penalties, and provides leadership to their young core. That won't prevent contending clubs from contacting Kent Hughes and inquiring about a player that is simply built for postseason NHL hockey.
Teams that aren't willing to pony up for a rental blueliner would be wise to inquire about what it would take to pry Savard from his home province.
Vladislav Gavrikov (D, Blue Jackets)
Columbus is certain to be a trade-deadline seller and Vladislav Gavrikov is on an expiring contract. As a result, Gavrikov's tenure in Columbus will be finished in short order.
Cut from a similar cloth to Savard, Gavrikov is a defensive defenseman who isn't going to show up on many scoresheets. However, he's averaging nearly 23 minutes a night on the Jackets' blueline while providing the club with a stay-at-home presence who would compliment an offensive-minded defenseman on a contending team.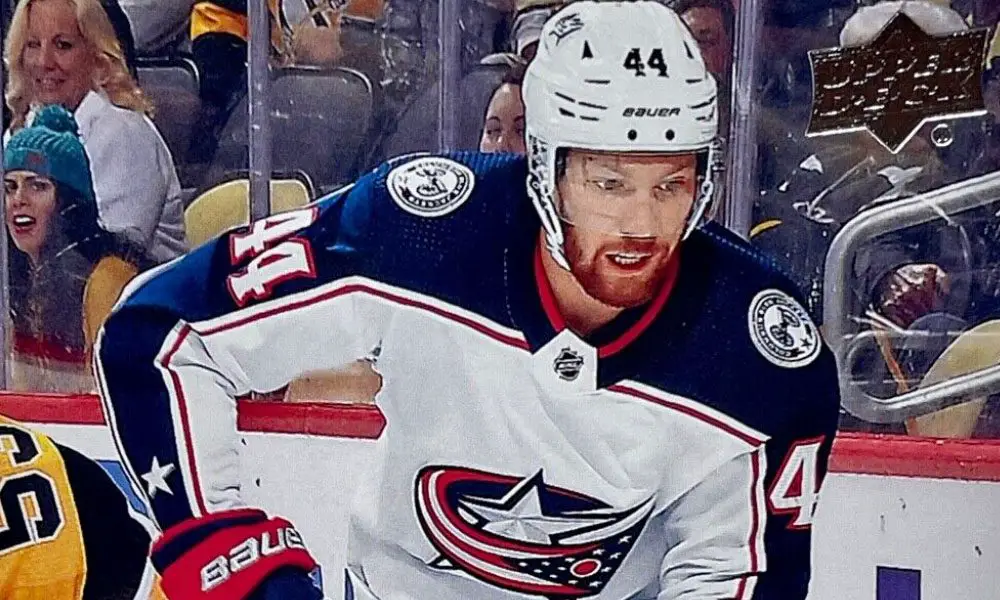 He's blocked 42 shots in 21 games on the season and is the team's leader on the penalty kill. With Zach Werenski out for the season, Gavrikov is bar-none the most valued member of this Blue Jackets back end.
While many teams are up against the cap, Gavrikov's pro-rated $2.8M cap hit isn't back-breaking. Clubs in search of a deep postseason run can surely make room for a defender of his caliber and there will be more than enough suitors for the Jackets to get a nice return for the 27-year-old.
Patrick Kane (W, Blackhawks)
We'll conclude with a doozie as Kane is a superstar on an expiring contract skating on a sure-fire seller in Chicago. We rarely see players of this magnitude get traded and it would officially mark the end of an era in the Windy City, but buckle up because Kane should absolutely be on the move prior to the deadline.
I mean, the rebuilding Blackhawks cannot afford to lose the best U.S. hockey player in history for nothing. Despite his long-standing ties in Chicago which include three Stanley Cup championships, Kane is highly unlikely to re-up on a rebuilding club at the age of 34. It's just not going to happen.
By his standards, Kane is having a down season with just 17 points in 22 games on an anemic Blackhawks attack. However, he's also shooting a measly 4.4% with just three goals on 68 shots. Obviously, he has little offensive support around him but that would change in a hurry on a contending club.
The foremost issue for interested parties is Kane's pro-rated $10.5M cap hit. With a plethora of contenders against the cap (some of whom benefit from long-term injured reserve), it will be interesting to see what type of salary-cap gymnastics clubs will entertain to bring the future Hall of Famer on board.
All due respect to Chychrun, but the closer we get to March 3 the more Kane's name will be first and foremost in the NHL rumor mill.
Next: Senators Saw Trade Interest In Formenton Before Deadline Passed