Now that San Jose Sharks' forward Evander Kane has cleared waivers, the question becomes whether or not the Sharks can trade the productive but controversial winger. A large salary cap hit, some term left on his contract, and off-ice issues that never seem to go away all stand in the way of a deal getting done. In other words, this is a good player, but some teams don't want to touch him with a 10-ft pole.
Related: Evander Kane Waived by Sharks, His New Agent Responds
Despite a lack of interest from some, as per Kane's new agent Dan Milstein of Gold Star Hockey, there are "multiple options on the table" for the player after being demoted and not getting claimed via the waiver wire Monday afternoon. Per Rick Dhaliwal of CHEK TV, among those options are the Vancouver Canucks who Milstein will specifically contact as he tries to get his client a fresh start somewhere.
The Canucks have their own share of issues. In a weird way, this could be an ideal fit. A team that is looking to shake things up, make changes, and try and fix a terrible start to the season, along with a player who is looking for a team that wants him and what he's hoping is a new image, this might be a case where two peas in a pod turn out to be helpful for each other.
The Sharks are reportedly willing to retain half of Kane's salary in any trade. If the Canucks can move another salary back as well, this could be a win/win situation, assuming Kane can keep himself out of trouble.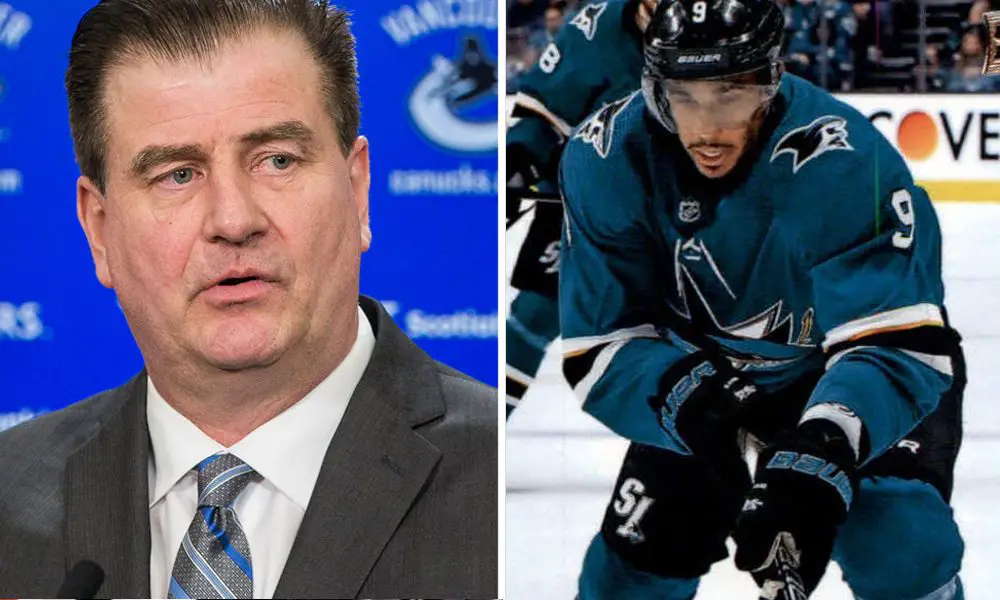 Of course, the counter-argument to this is that the not-so calm and stress-free presence of Evander Kane is the last thing this Canucks team needs right now. Not to mention, one more mistake by Canucks GM Jim Benning and that's likely all she wrote for his tenure at the helm of that franchise. Many would argue, if there's one thing the Canucks shouldn't do to try and fix what's wrong, it's add someone like Kane. He might be the one player more toxic than an already toxic locker room.
Next: Jake DeBrusk Has Requested Trade from the Boston Bruins