2021 has been a year to forget for many, but in the NHL hockey community, there may be no one who wants it to be over more than Evander Kane.
Related: Robin Lehner Agrees to Push for Change With NHL Behind Closed Doors
The 30-year-old forward can't seem to stay out of the headlines this year, none of them being for good reasons. Aside from a great on ice performance during the 2020-21 season, Kane has been involved in plenty of drama, from filing bankruptcy, to allegedly betting on NHL games, as well as facing allegations on both sexual and physical abuse. On Tuesday, yet another story surfaced from the troubled San Jose Shark, as it is being reported that the NHL is investigating him over use of a fake COVID-19 vaccine card.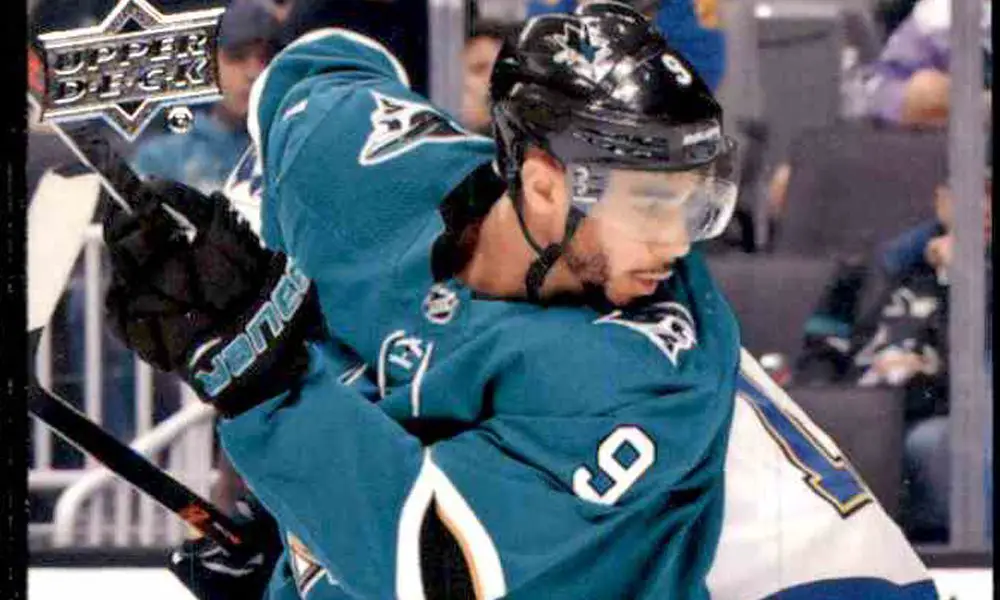 Roughly a week ago, it was reported by Elliotte Friedman that the NHL was investigating Kane in regards to breaking COVID-19 protocols, and now we know why. Fake vaccine cards are illegal in both the U.S. and Canada, and can result in some serious consequences. The NHL has announced in the past that breaking protocols in regards to the virus can result in forfeiture of games, fines, reimbursements of expenses, and loss of draft choices.
This is extremely unfortunate, though Kane has no one to blame for all of this but himself. When he is on the ice, he is an extremely valuable player, proven by the fact he posted a team leading 49 points in 56 games last season. Off ice however, he is a major distraction, and is apparently a nuisance amongst his own teammates, many of which do not want him back in the Sharks dressing room this upcoming season.
Due to the league investigating Kane regarding allegations of assault from his estranged wife, Anna, Kane has not been in attendance at the Sharks camp. Though he still has four more seasons remaining on his seven-year, $49 million deal, he may very well never play another game in a Sharks uniform. In fact, his entire NHL career is very much in jeopardy right now, which is too bad, but was also completely avoidable on his own behalf.
Next: Senators' Owner Eugene Melnyk Refusing to Talk Brady Tkachuk