As per TSN's Pierre LeBrun, the New York Islanders expect to be busy ahead of the NHL Trade Deadline. Now that the team is falling out of playoff contention, GM Lou Lamoriello could have a talk with multiple players about their future with the organization. Among those most likely to be dealt to another team is defenseman Zdeno Chara.
LeBrun suggests the Islanders will talk to Chara about a deadline move and it is believed the Islanders will explore the trade market once Chara breaks the league record for most games played by a defenseman later this week.
Related: NHL Insider Tosses Out Idea Maple Leafs Could Be Interested in J.T. Miller
On Tuesday Chara tied the NHL record for games played by a defenseman. One more game and he sets the record which many believe will be the catalyst that opens the door to talking about a trade this season. Chara does not have any trade protection but the Islanders are likely to be respectful of his situation. He's a veteran who signed with the team for certain reasons, many of which were location and proximity to his family. The Islanders are expected to keep that in mind.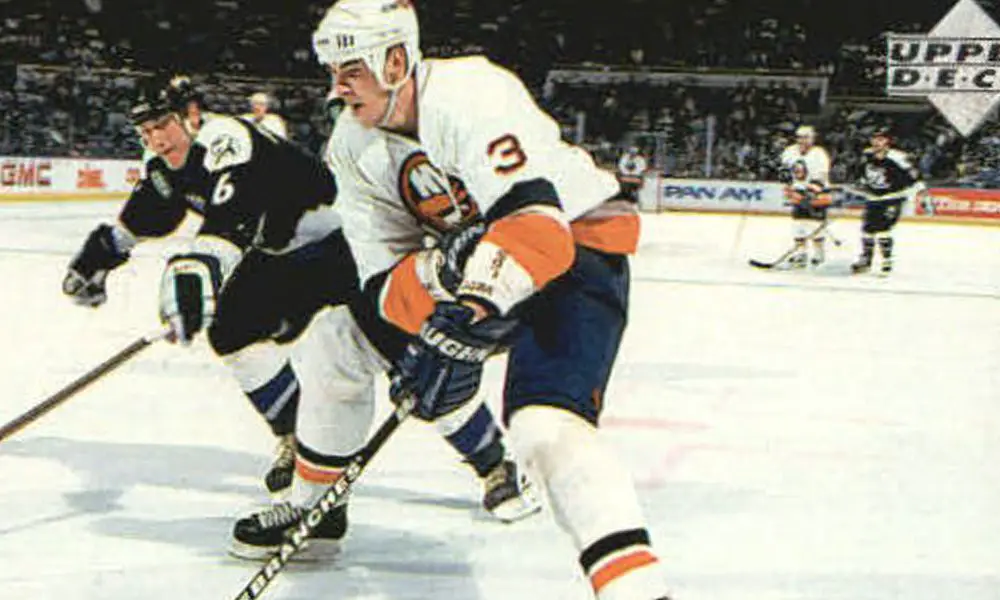 Once the Islanders get Chara's input, there should be teams eager to see what the asking price is. Stefan Rosner of NYI Hockey Now wonders if teams like the Boston Bruins, Pittsburgh Penguins, or Toronto Maple Leafs would be interested and there will probably be others, even though Chara isn't a big minutes guy any longer. He's not making much money ($750K) so he's an easy fit for a lot of teams looking to add depth this season. He's also a pending UFA, so there's no commitment to the player beyond the 2021-22 campaign.
What Chara does bring is leadership and playoff experience in spades. He's the kind of guy you want helping lead the charge and it's one of the reasons the Islanders acquired him, even though their season hasn't at all turned out as expected.
Next: Jake Muzzin Out Indefinitely: Opening Toronto Needs Ahead of Deadline?