News is coming down that Toronto Maple Leafs' defenseman Jake Muzzin is out indefinitely. He spent the night in Montreal after being released from the hospital and is expected back in Toronto today. Now in concussion protocol, the team plans to let him rest and word from Luke Fox of Sportsnet is that the Leafs will be patient. "It's positive today in terms of how he's responded," says head coach Sheldon Keefe.
Related: Maple Leafs Give Up Future Considerations in Trade for Carter Hutton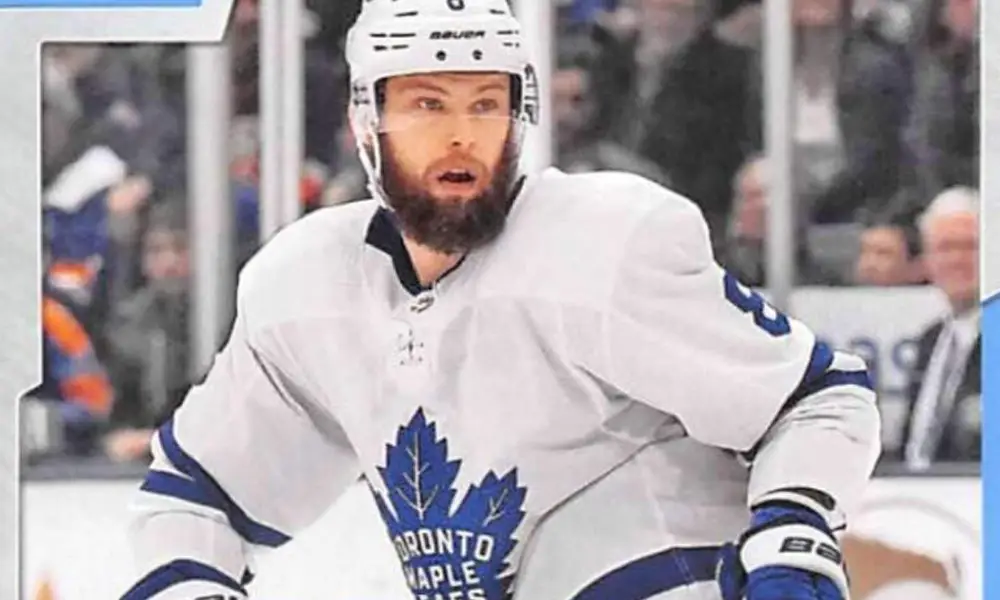 It's too early to tell how much time Muzzin will miss, but if the Maple Leafs aren't in a hurry to get him back, is it possible the team will look at other options? Perhaps it's too soon to know that either, but should Muzzin sit out for some time (specifically until the playoffs), the Maple Leafs will open up $5.625 million in cap space and have an opportunity to add ahead of this year's NHL Trade Deadline.
In a perfect world, Muzzin is playing and productive. Unfortunately, he's neither now. The defenseman has struggled this season and for the money Toronto is paying him, his lack of stability and poor results in terms of goals-for vs. goals-against it's a luxury the team can't afford. There was talk the Maple Leafs might have been looking to make other plans anyway.
Rasmus Sandin will pop back into the lineup and he'll be joined by newly-acquired defenseman Ilya Lyubushkin, who takes Justin Holl's spot in the lineup. The Leafs have some depth now, but it's probably not a lineup they'd like to march into the playoffs with if they can help it.
Not An Ideal Way to Get Potential Cap Space
The hope is that Muzzin will be fine. This is his second concussion this season and that is always scary. However, if he's out until the playoffs (or longer), this creates an opportunity for Toronto that they badly wanted. It's a lousy way to get the space they might need, but it's a potential silver lining in a brutal situation.
We'll see what kind of news comes down from Toronto in the next couple of days. The first step will be to place Muzzin on LTIR. If that happens, speculation will be everywhere.
Next: Oilers Being Linked to Dominik Kubalik in Trade Talks [Report]