Suggesting this season hasn't gone the way the New York Islanders would have liked, there's got to be some thought coming out of the organization that changes are coming and trades, particularly for players that might not have been on the trade block prior to the start of the season are possible. Among them, goaltender Semyon Varlamov's name is out there.
Related: Flames to Add "Significant Name" at This Year's NHL Trade Deadline
Stefen Rosner of NYI Hockey Now asks, "at the age of 33, with one year remaining on his contract, should Varlamov be dealt elsewhere comes the 2022 NHL Trade Deadline?" His answer seems to be that Varlamov could become available based on where the New York Islanders are at by March 21. Currently, the Islanders sit eighth in the Metropolitan Divison standings, 11 points out of the first wild-card spot in the East. If they remain out of it, Varlamov could be dealt.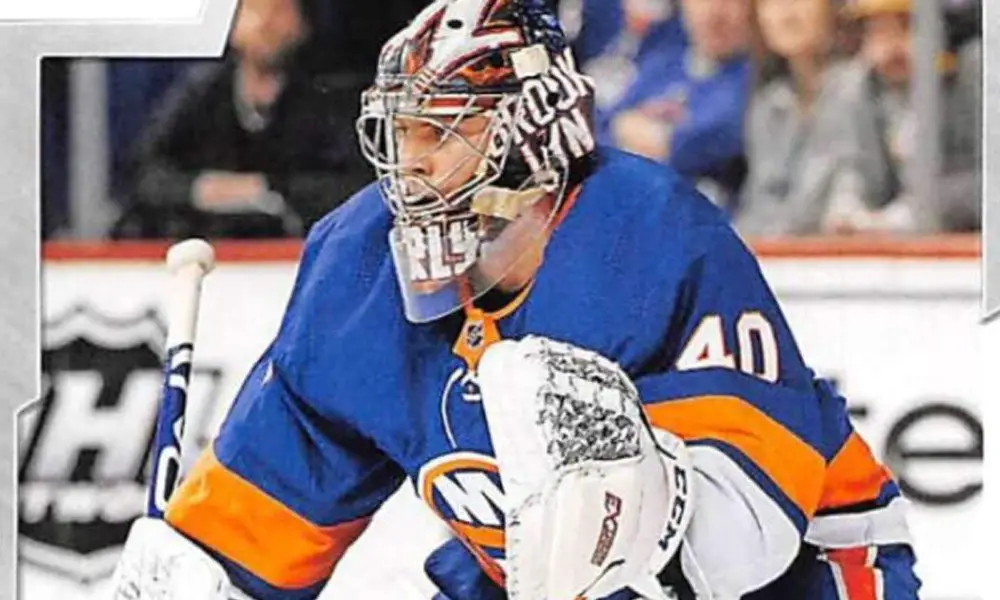 Noting that the netminder is struggling to find his game this season, he's not far removed from one of his best years as a pro. Rosen argues that the netminder was snubbed of a Vezina candidacy, and points out he posted a 2.04 GAA with a .929 SV% and a league-leading seven shutouts.
Varlamov has just one year remaining on his contract at an AAV of $5 million. He's got a 16-team no-trade list as part of his deal but that leaves plenty of options and there will be teams interested if it's made aware the goalie is available.
How the Islanders Would Replace Varlamov
If Varlamov is moved, Rosen seems to believe the Islanders won't be looking to take salary back in a trade as he writes a trade would "provide more cap relief, with cap space rather significant with the stagnant cap." Rosen writes that some candidates to be considered as a backup would be the likes of Arizona's Scott Wedgewood ($825 K), Pittsburgh's Louis Domingue ($750 K), and Buffalo's Dustin Tokarski ($725 K).
Next: Flyers Not About to Trade Claude Giroux… at Least Not Yet