The St. Louis Blues were able to lock up their last remaining restricted free agent on Tuesday night, as the team announced they have agreed to terms with forward Robert Thomas on a two-year contract with an AAV of $2.8 million
Related: Minnesota Wild Sign Kirill Kaprizov to Massive Five-Year Extension
Thomas, 22, has been a part of the Blues organization since he was taken in the first-round (20 overall) in the 2017 NHL Entry Draft. He had an injury-riddled 2020-21 season and was disappointing when he was able to suit up with just three goals and 12 points in 33 contests. With that being said, he has plenty of potential something he proved just one season prior when he recorded career highs with 10 goals and 42 points in 66 games.
For anyone who watches the Blues regularly, Thomas is a player who is easy to notice due to his high skill level. He seems to always be around the puck and is great at holding onto it when it is on his stick. Though he hasn't been able to put it all together at the NHL level just yet, it is easy to see when watching him that there is a serious player there, and it wouldn't surprise anyone to see him massively outperform this contract.
This deal comes at a good time for both Thomas and the Blues, as training camps are set to get underway on Wednesday. As of now, Thomas is set to center the third line for St. Louis, with Klim Kostin and Jordan Kyrou projected as his linemates.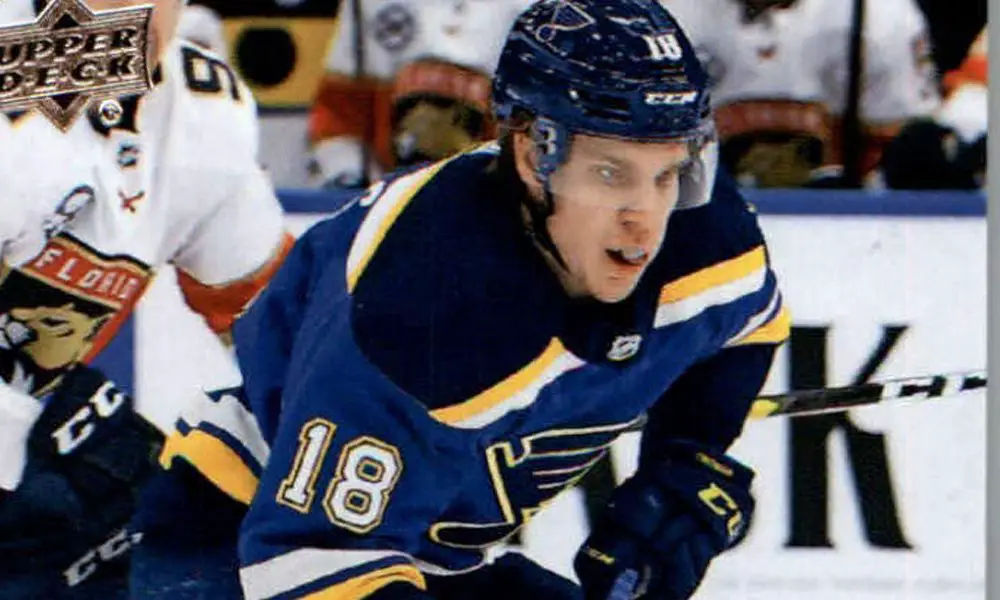 The Blues had a fairly disappointing regular season in 2020-21, grabbing the fourth and final playoff spot in the West Division with a subpar 27-20-9 record. Unfortunately, they would have preferred subpar play compared to how they performed in the playoffs, as they were swept in the first round by the Colorado Avalanche. They are a skilled team who should be able to turn things around and have a better 2021-22 season, and Thomas will be a big part of that. While they may not be considered contenders, they are just three seasons removed from winning the Stanley Cup, so counting them out wouldn't be wise.
Next: Sabres and Eichel Heading for a Hold Out Situation This Season?