It has been a stressful offseason for Minnesota Wild fans, as the team has been unable to sign forward Kirill Kaprizov, who remains a restricted free agent.
Kaprizov, 24, had a phenomenal rookie season for the Wild in 2020-21, scoring a team-leading 27 goals and 51 points in 55 games. It was a good enough season to earn him the Calder Trophy, which is awarded annually to the NHLs best rookie. The hype surrounding Kaprizov had been growing for quite some time, and he certainly lived up to it. Now, however, fans don't know what to expect regarding him when the 2021-22 season begins.
Related: Maple Leafs' Auston Matthews Learned to Play Hockey Without "Ice"
The negotiations between these two parties have been odd from the get-go. Early on, Kaprizov's agent claimed he had a deal in place in the KHL with CSKA Moscow, though the team later said that wasn't the case. Shortly after, things appeared to turn a corner and it sounded like an extension was nearing. However, we are now less than 10 days from training camp, and things have gone quiet. On Monday, general manager Bill Guerin confirmed that there are still some things to work out before a deal is signed.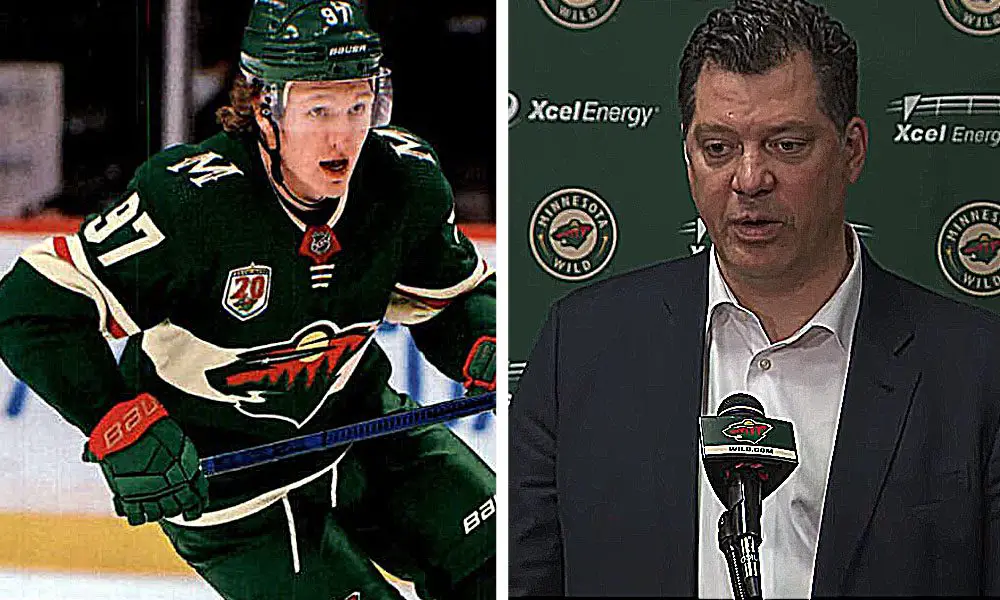 "There are going to be some obstacles," Guerin said to The Athletic's Michael Russo. "I will say this, we are at a point where we feel we're being extremely fair. How far apart are we? Not very, but sometimes those can be the things that take a while. I mean, that's the way I see it. You could ask (Kaprizov's agent) Paul (Theofanous) or Kirill and they might say something different."
Though Guerin wouldn't get any further into contract talks, there have been several reports that the Wild's latest offer to the Russian forward was a multi-year contract with an AAV of $9 million. Given that he has only played one NHL season (a shortened one at that), that seems like a more than reasonable deal for Kaprizov, but for whatever reason, he and his agent are playing hardball. It will be interesting to see what side budges first here, as Kaprizov really has no other options, but the Wild count on him and will want him signed before the beginning of the season.
The longer this drags on, the more it becomes a distraction.
Next: Bruins' Plan B to Coyle Could Be Tomas Hertl from Sharks