It might not have been clear if Jack Eichel was ever being picky about where he was willing to be traded to if the Buffalo Sabres could facilitate a trade, but things have gotten to the point now where Eichel doesn't care where he's moved to, as long as he's moved.
Related: Sabres Strip Eichel of Captaincy, Plus Dahlin Signs
According to Nick Kypreos, Eichel has "made it clear he's willing to go anywhere to facilitate a trade." Kypreos adds that there are about a half-dozen teams involved in conversations with the Sabres and many say a trade is doable, but Kypreos says he's been told "conditional" clauses around how he performs after surgery have to be part of the trade package. In other words, any team interested in acquiring Eichel would need some assurances about games played, scoring and more with picks as part of the deal.
The concern, as expected is that Eichel's injury is severe enough that surgery is unavoidable. And, because he wants a surgery that is unproven and relatively risky, teams aren't sure he'll come back from it the same player. These teams might be willing to take a risk, but want picks from the Sabres if things don't work out as hoped.
If Eichel gets his surgery and can't return, the team who gave up five or six assets will be left holding the bag. If so, they want to know that Buffalo has to hand over some conditional draft selections so that they arent' left with nothing to show for the deal. Clearly, the Sabres aren't keen on doing this, otherwise, a trade likely would have gone down already.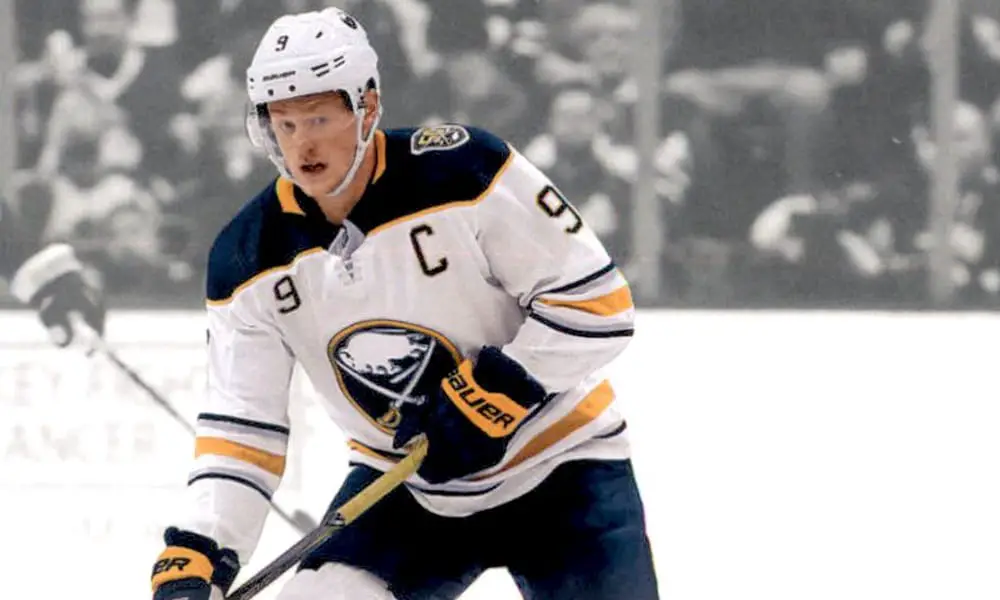 Some will suggest this is Buffalo sticking it to Eichel. Others will say the team simply isn't ready to get fleeced in a deal. Perhaps the Sabres believe if Eichel gets this surgery he's pretty much done for and don't want to give up a bunch of picks knowing it's likely Eichel is never the same player again.
Whatever the case, the drama continues. On Thursday, the latest news was that Eichel was being stripped of his captaincy.
One thing to keep in mind here is that Eichel doesn't hold trade protection as part of his contract until next season. If the Sabres move him now, they can move him wherever they'd like and he has no say in the matter. This announcement that he's willing to go anywhere is more an update that suggests he's just that eager to get out of Buffalo.
Next: Tippett Says Evan Bouchard Will Be Oilers' "X-Factor" This Season