Despite injuries and the fact the player is getting a little older with an expiring contract, don't expect Pittsburgh Penguins forward Evgeni Malkin to walk away from the game anytime soon. In fact, he's thinking he'd like to play at least three or four more years and isn't necessarily worried about the money part of the equation.
Related: How Likely are the Detroit Red Wings to Trade Tyler Bertuzzi?
As Matt Vensel of the Pittsburgh Post-Gazette writes, Malkin spoke with Penguins' media this week and revealed that he intends to play three or four more years and that he's not thinking about money. He got a good chuckle from the crowd when he was asked about his pending status as an unrestricted free agent and said, "I'm like pretty rich guy."
The response was taken more to suggest Malkin isn't worried about hitting a financial home run this summer but more that he wants to play in a place that will allow him to continue his career for a few more seasons, most likely with the Penguins.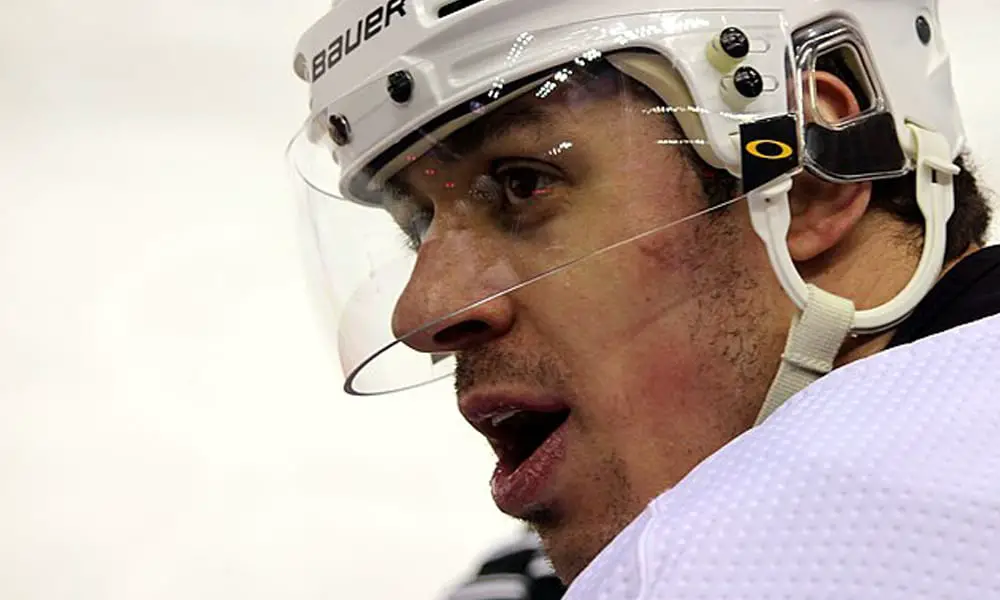 Malkin is in the final season of an eight-year, $76 million he signed with Pittsburgh and while he hasn't played a game yet this season, it is expected that he will make decent money on a contract extension, even if it isn't on par with the $9.5 million per season he makes currently. But, coming off a 2019-209 season where put up 74 points in just 55 games, and following almost a point-per-game clip last season, there will be interested teams if the Penguins aren't.
Malkin Is A Gamble, But Could Be a Great Signing
If Malkin offers close to the same kind of production and getting surgery to repair his knee, he'll be a strong addition for any club or a great re-signing for the Penguins. If a team commits big money to him on a three-year deal, there is a bit of a risk involved considering he's 35 and his production is expected to drop. The question is how much will it drop and how much is that still worth in the NHL?
Next: Rangers Could Be Big Spenders at NHL Trade Deadline [Report]