It wouldn't shock anyone if changes were coming to the Edmonton Oilers organization as the team continues to spiral downward about out of the NHL playoff picture. With the losses continuing to pile up — the latest an ugly third-period collapse versus the Ottawa Senators on Saturday — something's gotta give. Whether it's a coaching change or a trade, fans in Edmonton are waiting for the other shoe to drop.
Related: Bieksa Argues Oilers Need Evander Kane, Whereas Other Teams Don't
Perhaps surprisingly, it doesn't sound like changes are imminent. According to TSN's Ryan Rishaug, "My understanding is Ken Holland and his management and scouts are in California at pro scouting meetings this week." He adds: "Don't suspect any significant change is imminent, and that what he said at his avail last week on his coaching holds true right now as well."
Bob Stauffer of Oilers Now writes, "When a team goes 16-5-0 there is a lot of credit to go around. When a team goes 2-10-2 there is a lot of criticism to go around. This recent slide isn't just one thing! In order for the Oilers to change things everyone from top to bottom needs to dig in to dig out."
This isn't going to sit well with a number of fans in Edmonton. Whether it's the concern over Connor McDavid and Leon Draisaitl's happiness, or too many losses and too much patience being a recipe for disaster and keeping the Oilers out of the mix until it's too late to do anything about it, the team is skating on thin ice. They are being viewed as fragile and just this past Saturday, Kevin Bieksa of the Hockey Night in Canada panel encouraged the Oilers to go out and sign Evander Kane when no one else should, because the Oilers need something, anything to wake them up.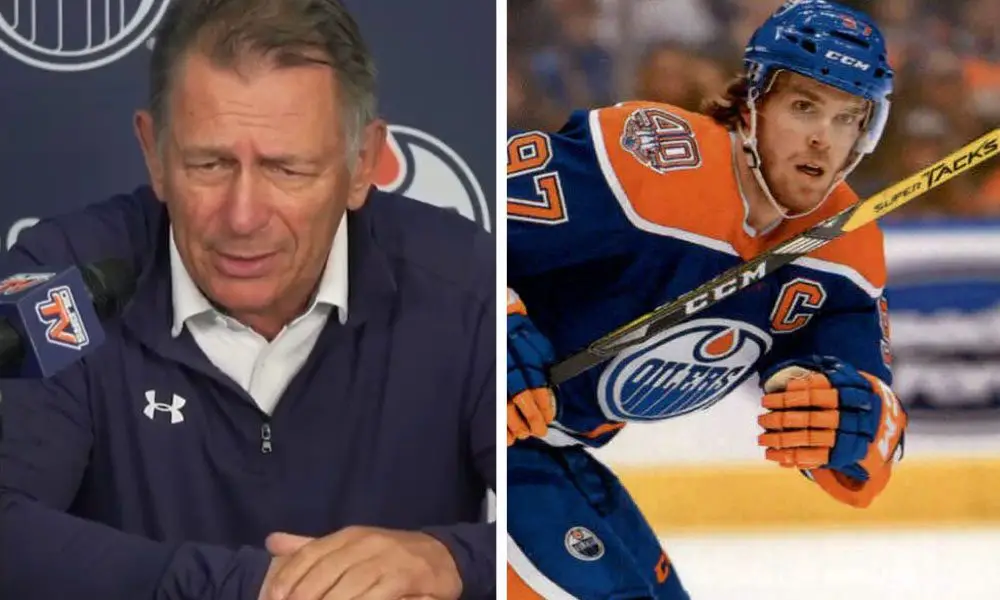 How Bad Is It Getting for the Oilers?
You know it's bad when fans are calling for change and upset because the management team is in previously scheduled meetings all week or insiders are saying the Oilers should risk throwing their locker room into chaos because they need to insert a boost into this roster.
McDavid was clearly frustrated in his latest press conference, asking media, "I'm not sure what to tell ya…" He's one of the players who want Kane and noted he doesn't care about how it looks to outsiders because the team needs to do something to start winning.
It won't help that the Oilers will be without goaltender Stuart Skinner. He was added to the COVID protocol list on Monday.
Next: Bruins News and Rumors: DeBrusk Still Wants Trade, Klingberg On Radar