According to Sportsnet's Elliotte Friedman the Buffalo Sabres are unwilling to retain salary in any trade that involved Jack Eichel. As such, a couple of teams who recently kicked tires on a potential trade didn't get very far when they called to ask about what a deal might look like.
Related: Max Pacioretty Out Approximately 6 Weeks with Injury
Friedman said during the 32 Thoughts intermission segment on Saturday that the Sabres, at best, are willing to take back some contracts in return but retaining salary is out of the question unless the deal is so incredibly good it's hard to ignore. Eichel has four more years with an annual average value of $10 million remaining on his contract and depending on how much an interested team is looking to have the Sabres retain, that's an anchor they don't want.
Friedman believes the Colorado Avalanche were one of the teams to call and ask about a trade where salary retention would be part of the deal and discussions almost immediately stopped. Jeff Marek added that the Vegas Golden Knights were in conversation with the Sabres but were unwilling to part with young center Peyton Krebs.
That the Avalanche were in the discussion is interesting, especially when you consider how little cap room the team actually has, how competitive they are pegged to be this season and that the franchise will need to work out a deal with Nathan MacKinnon in the next two seasons.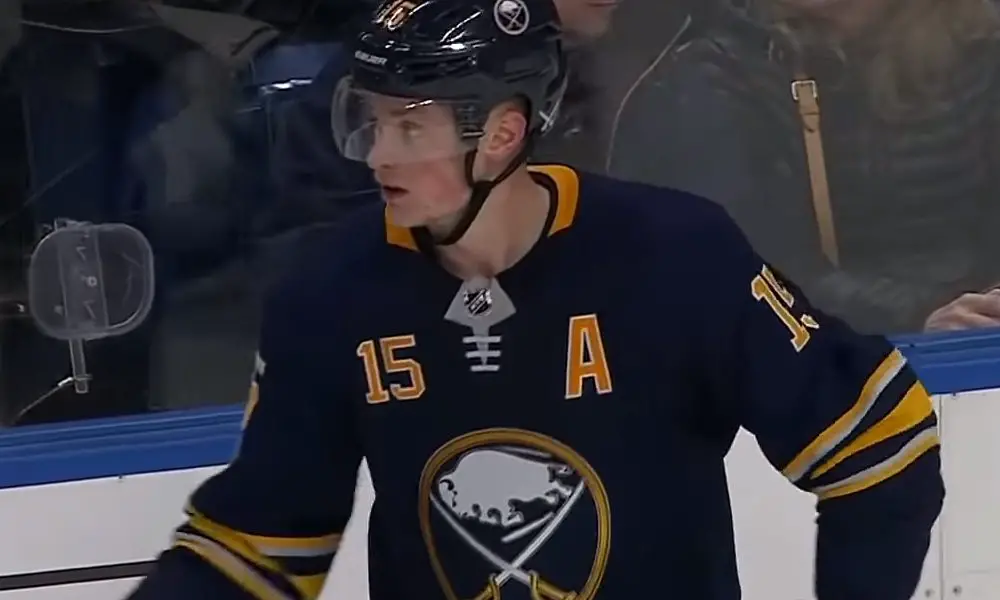 The Golden Knights make more sense based on a lack of center depth and some key injuries. They would be a team that needs to move contracts back the other way and taking key pieces off their roster, including Krebs seems like a deal-breaker.
There are other teams still in the mix, including Calgary, San Jose, Anaheim, and potentially St. Louis. We'll see if anything materializes here.
Next: Flames and Gaudreau to Keep Talking Contract During Season