Talk about a nice little run. The Toronto Maple Leafs have not lost away from home since dropping their first three road games. As a result, the team tied a franchise record with its seventh road victory in a row by beating the Anaheim Ducks 5-1 last night.
The Maple Leafs did things right; and, as a result, they swept a four-game road trip that started against the New York Islanders (with Joseph Woll's shutout) and ended by outscoring all three of the teams from California by a combined 15-4 scores. What's perhaps better is that starting goalie Jack Campbell only played in two of those games. Woll got his second and third NHL wins on two games on the trip.
In this post, I'll share three takeaways from the team's victory last night over the Ducks. It was a great first period for the Ducks, but the Maple Leafs heldp themselves in the game and the period ended with a 0-0 tie. But starting in the second period, the Blue and White came out offensively and dominated. They were able to get the puck behind the Ducks' defense; and, as a result, they got some close-in goals and take away the Ducks' pressure.
The Ducks pressed during the game's third period, and the game seemed to get closer after the Ducks scored to make it 3-1. However, when Anaheim pulled its goalie and William Nylander scored on a give-and-go-and-give with Alex Kerfoot, the game was in the bag. Wayne Simmonds added an insurance goal quickly after to make it 5-1.
Related: Three Takeaways from the Maple Leafs' 4-1 Win Over the Sharks
Takeaway One: The Goals Might Be Different, But Auston Matthews Is Starting to Score Again
It's going to be very difficult for Auston Matthews to win the Rocket Richard Trophy again this season, but things are starting to go better for the solid two-way forward. After a bit of a dearth in his scoring, he's now had three goals in the last three games. (By the way, my money is on Matthews winning the Selke Trophy for the NHL's best defensive forward.)
Matthews scored his 10th goal in Sunday's 5-1 win over the Ducks. He opened the game's scoring against USA Olympic hopeful goalie John Gibson just less than halfway through the second period. The star forward has now scored 10 goals and nine assists (for 19 points) in 20 games played this season.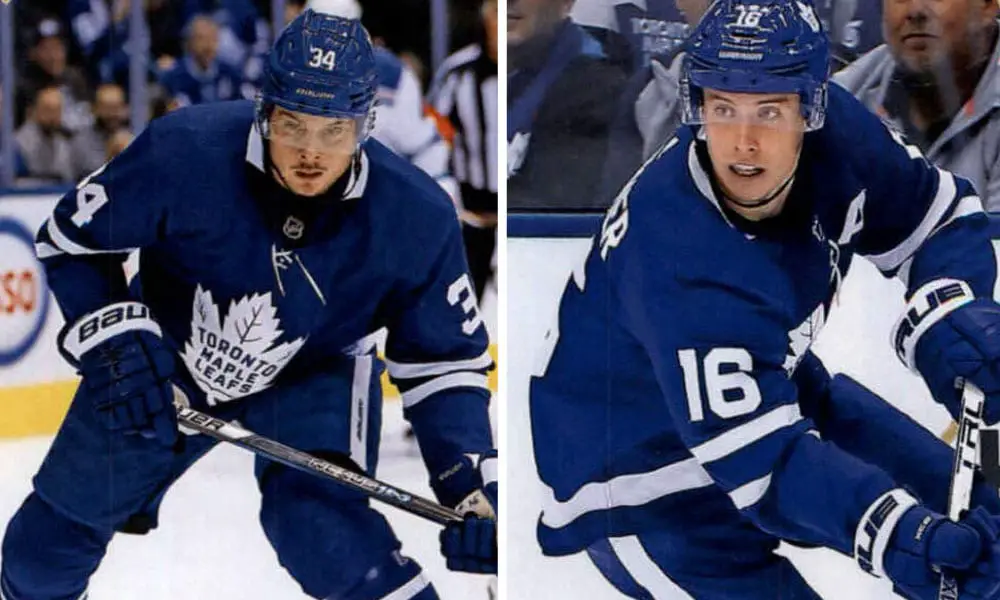 What's so different about Matthews' goals this season is that many are coming from in close. Matthews is fighting for position in front of the net, getting it, and using his quick reflexes and good hands to put goals home.
Takeaway Two: Jack Campbell Is Doing Things No Other Maple Leafs' Goalie Has Done for a Long Time
Jack Campbell just keeps playing amazingly well. During last night's game, he stopped all but one of the 40 shots he faced. It wasn't the easiest night for Campbell, but he shut the door. The Ducks pressed, but didn't get anything by Campbell until the game was out of reach.
No goalie in the NHL is playing as well as Campbell is playing. During his last seven starts he's only given up more than a single goal two times. Campbell has now improved his season's record to 12-4-1. He also has a goals-against-average of 1.64 and a save percentage of .946 in 18 games played. It's been a long time since a Maple Leafs' goalie has played this well.
Takewaway Three: The New Maple Leafs' Nickname: The Lunch Bucket Crew
My father would have loved this Maple Leafs' team. For someone who worked in a factory that made glass bottles all his life, he valued hard work and showing up to do what had to be done. This team does that. Three games in California without a day off? That's taking winning on the road seriously.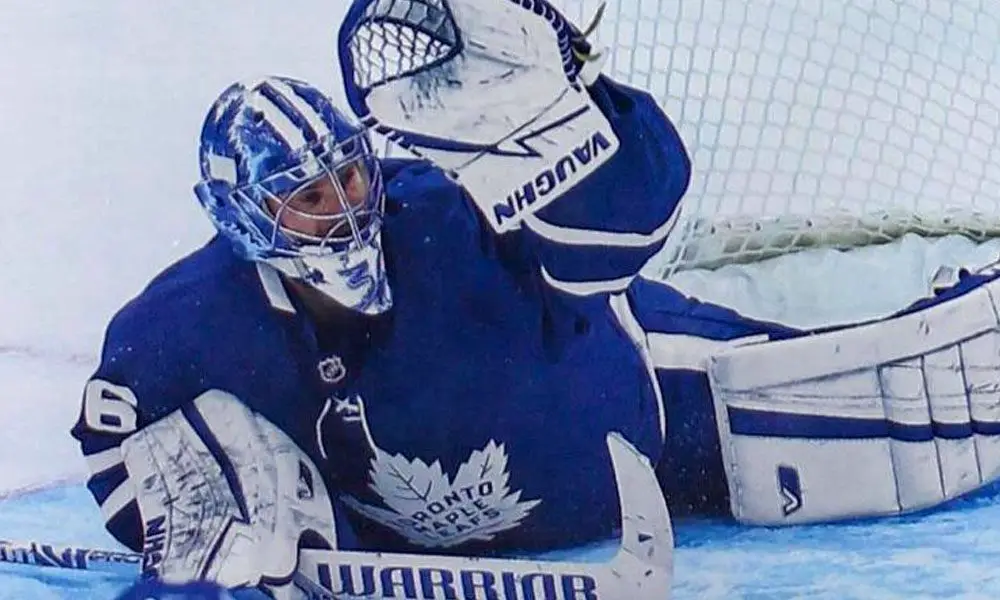 Although the season is just over one-fourth completed, it looks good for this team to make the playoffs. Looking at the NHL's Atlantic Division in the Eastern Conference, the Maple Leafs are now the division leader with 33 points (now only the Florida Panthers have games in hand they could win to pass the Maple Leafs). The team is now tied with the Washington Capitals for most points in the NHL.
The Maple Leafs have put together a 14-2-0 since October 27 and seemed to have turned things around. This Maple Leafs' team might have the most workmanlike attitude of any of the Toronto teams I've covered over the three seasons.
If Maple Leafs' fans don't watch themselves, they might even start believing in this team. That would be different.
Related: Maple Leafs' Nylander Isn't Just Lucky: He's Really Good!