There were rumors that goaltender Alexandar Georgiev was looking for a trade from the New York Rangers earlier this week. Speculation was that the netminder wanted more playing time and he was listed as one of the goalies to watch as the field of available backstops had really narrowed down. But, the reports have been denied by Georgiev's agent.
Related: Corey Perry Signs 2-Year Deal With Tampa Bay Lightning
Vince Mercogliano is a reporter for the Rangers and wrote that he called Georgiev's agent Mike Liut and that the reports — first broken by Frank Seravalli of Daily Faceoff — are unequivocally not true. He denied that any trade request has been made. "It's not true. There isn't anything to it," Liut said.
The reports of a possible trade are still out there and Georgiev could be moved, but he's not asked to be traded and any reports of a rift between the player and the team over playing time are likely inaccurate.
Seravalli wrote in an update on this DFO Trade Tracker, "Sources say Georgiev placed a trade request with the Rangers a while back, hoping to break out from behind Igor Shesterkin. The Rangers have sought a first-round pick for him." He added that the return for Alex Nedeljkovic set a different market price and if teams do their homework on Georgiev, they might discover that he's not known to have been the best teammate.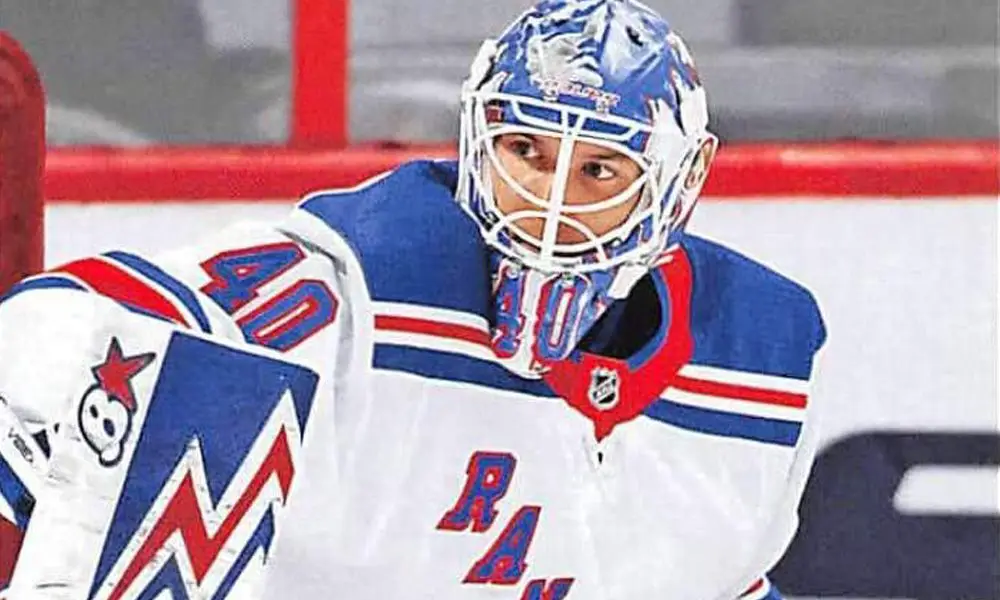 Seravalli has since responded to the report about an official trade request not being made. He writes: "I think we're splitting hairs here. "Official" versus "unofficial" trade request. Is "open to a move" really all that different? Does it matter if the Rangers are equally "open to a move" because Georgiev may not be a unanimously well-liked teammate?"
Fans may recall that Georgiev had a dust-up with Tony DeAngelo a while back, one of the final straws that led to the Rangers cutting ties with the defenseman.
If Georgiev is officially available and the Rangers are open to moving him, one has to think there would be interest despite any potential rumors. The goaltending market has been limited since all the big names came off the board on the first day of free agency. There aren't a lot of viable options left for potential starters.
Next: David Krejci Says He Won't Be Returning to Boston Bruins Next Season