As per a report by Jeff Marek during Saturday's 32 Thoughts segments on the Hockey Night in Canada broadcast, the Sportsnet insider noted that as many as ten teams have already reached out to the Arizona Coyotes about trading for defenseman Jakob Chychrun. That's a pretty hefty list of teams showing interest considering the rumored ask has been labeled as "enormous" by some.
Related: Coyotes' GM Has Spoken to Chychrun About Potential Trade Scenarios
Marek offered a bit more detail on what the actual ask is and reported, "What the Coyotes are looking for is a young player, a high-end prospect plus a first-round pick." He added:
Teams we believe that have the assets who could do that and might be interested, include the Los Angeles Kings, perhaps the St. Louis Blues and certainly the Anaheim Ducks–who might be losing Hampus Lindholm to unrestricted free agency at the end of the year.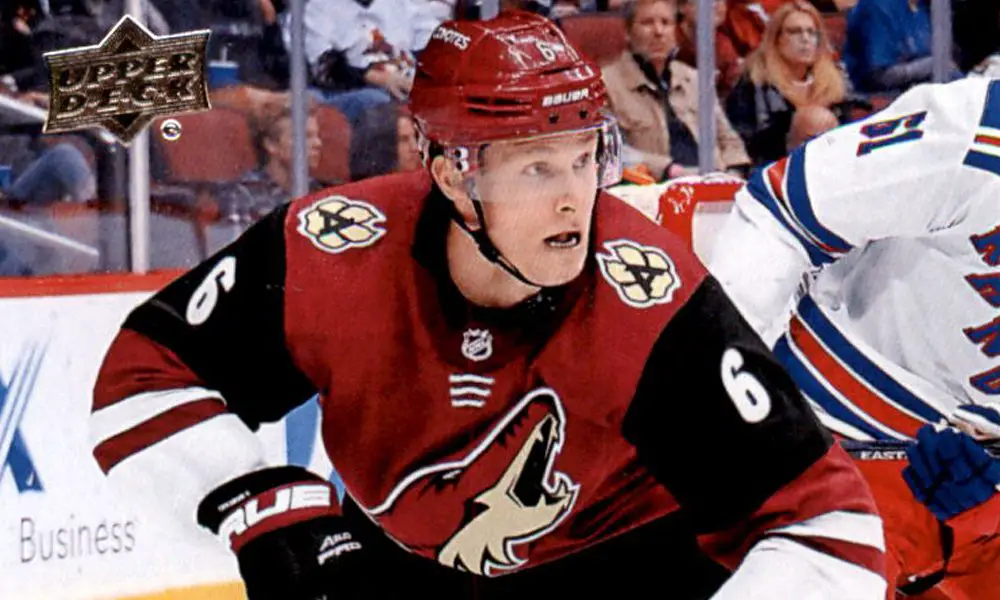 Among the teams not listed were the Edmonton Oilers, Colorado Avalanche, and a couple of other clubs that have been said to be potentially looking for a defenseman.
Is This a Fair Asking Price for Chychrun?
Some are saying the asking price is fair, while others aren't sure considering Chychrun has taken a bit of a step back this season in terms of his production — Chychrun has two goals and five assists for seven points in 26 games, and is an atrocious minus-29. Noting that the ask is near or around what Buffalo wanted for Jack Eichel, or as Marek compared it to, "the old Brent Burns deal", it's a hefty price to pay. That said, Chycrhun comes in at a friendly price point and is locked into a contract for a few more seasons.
If a team is giving up what the Sharks did back then — which was Devin Setoguchi, Charlie Coyle, and a first-round pick — it might be worth it and Marek did note that even with a huge asking price, "A couple of offers have given the Coyotes cause for pause."
Keep in mind, teams that strike out on Chychrun, could move towards more of a rental add with players like Ben Chiarot and John Klingberg potentially available this season. The Coyotes are also in no rush to move the player. They have all the leverage in a deal and will take only an offer that blows them away.
Next: NHL Insider Notes "Will Be Plenty of Interest" in Evander Kane