Edmonton Oilers GM Ken Holland told Terry Jones of The Edmonton Journal that he's unsure if defenseman Oscar Klefbom has made a decision about continuing his NHL career or not. With the blueliner undergoing shoulder surgery, there are a lot of unanswered questions at this stage, including one that surround NHL Expansion, free agency plans and Klefbom returning to normal as a top-two defenseman.
Related: Tyson Barrie's Days in Edmonton Could Be Numbered
Holland noted that his plan is to speak with Klefbom in June and July. By then, the blueliner should have a better idea of how he's feeling and Edmonton can make decisions about their expansion draft plans and which players they try to keep or target during free agency.
"Obviously I have to make decisions about our team heading into the expansion draft and who we protect and also about free agency as to whether he's thinking about playing next year or not… I'm going to be watching our team for the rest of the regular season and hopefully the playoffs and make some decisions, get information on Oscar Klefbom, and to watch and evaluate before I submit our protection list.
The GM noted that their situation is pretty straight forward but Klefbom plays a big part in things. The assumption here is that, if healthy, Klefbom would be a player the Seattle Kraken would be keenly interested in. He has two more seasons left on his contract worth an annual average value of $4.167 million and when on his game, that contract is of huge value for Edmonton. If Klefbom's future is in doubt and there's a chance he might decide to retire, it changes things for the Oilers.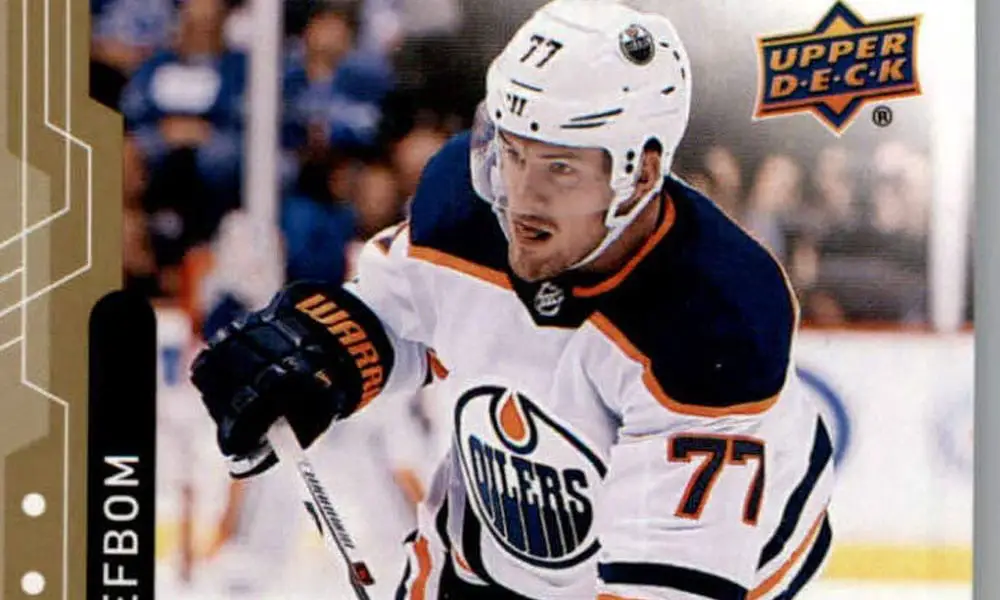 Edmonton Needs to Know What His Status Is
While there's no urgency this second to know what's going to happen with Klefbom, the team does need to have a handle on what to do by July. If things aren't looking great, Holland needs to be prepared to move in another direction. If the defenseman is on pace to return as normal, it drastically changes what happens with a player like Tyson Barrie.
Holland just needs to watch and wait. If the playoffs go well and Barrie lights it up, perhaps that makes Holland's decision simple — although there's been some talk Barrie is destined to leave anyway because of Evan Bouchard. If that doesn't happen, it becomes about where Klefbom is at. If Barrie struggles and Klefbom isn't ready to return, the Oilers have some work to do.
Next: Edler to Have Hearing for Hit on Leafs' Hyman, Plus Injury Update