The Vancouver Canucks could go a few different routes when it comes to getting a contract extension done for star forward Elias Pettersson. But, according to a recent report it sounds like the two sides will probably land on a shorter-term deal versus a long-term one. With a flat salary cap and seeing as the Canucks have more than $66.5 million in cap hits committed to next season, this makes sense for both sides.
Related: Oilers and Nugent-Hopkins "Grinding to Find Common Ground"
The Canucks have some work to do on their roster. Not only does it need to be better, but there's a ton of internal salary cap house cleaning that needs to go down if the organization ever expects to ice a playoff contending hockey club. Key to moving forward is getting their two best players signed, but to date, neither Pettersson nor defenseman Quinn Hughes have deals. Both become restricted free agents this summer and will be demanding substantial raises off their entry-level contracts.
On Tuesday, Pettersson's agent J.P. Barry spoke with Rick Dhaliwal of the Athletic and CHEK TV, and noted that he has spoken with the Canucks and the two sides are further exploring shorter-term deals for Pettersson. Dhaliwal quoted Barry who said:
We're going to look at everything, but I think that anything for Pettersson will be five (years) or under, and we will have to look at with Quinn whether we can do a little more or not. 
There are a few reasons Barry and Pettersson would want to go this route. First, there are more comparables for Pettersson when it comes to players who have done similar deals. Most of the stars in Petterssson's range, like Mathew Barzal, agreed to a three-year $21 million extension with the New York Islanders. Brayden Point signed three-year $20.25 million deal with the Tampa Bay Lightning. Three years seems to be the popular term.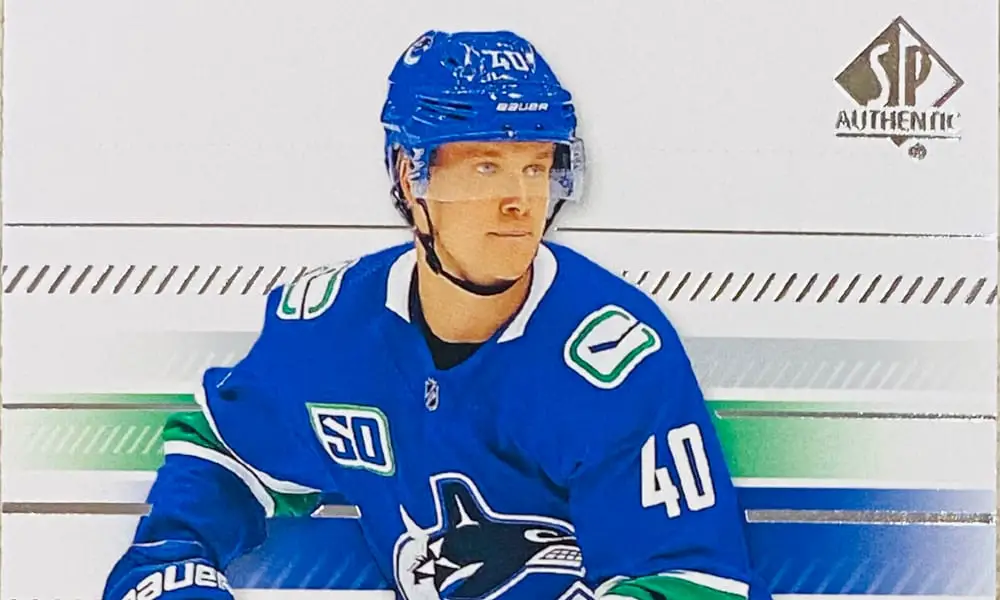 The second reason this might be where Pettersson leans is because the salary cap is expected to stay flat for at least another three seasons. The ideal situation is for the player to come up for renewal at a time teams and the NHL are expected revenues to up the flat cap beyond $81.5 million per season. Once that happens, the first domino to fall will be star players getting their big-money deals to stay committed to their respective teams. Pettersson certainly falls into that category.
Pettersson Is Getting Paid
Regardless of which way the two sides go, Pettersson is getting paid. He's coming off a down season but that's not something the Canucks are overly concerned with. He's a young, talented, nearly point-per-game player who is one of the faces of the franchise. The Canucks are not about to let him go.
He's bound to be one of the handful of elite level talents the NHL has to offer and you move the world around if you're the Canucks to ensure he doesn't go anywhere. Get the bridge deal done, work out some of your other financial concerns and then sign him to a long-term deal. You'll have him under team control for another decade and that's exactly the way the Canucks would like it.
Next: Devils Showing Interest in Sabres' Rasmus Ristolainen, Possible Hold Up