The Vancouver Canucks have acquired a top-two defenseman and a top-line forward, and have gotten rid of three bad contracts in exchange for a few draft picks. Give Jim Benning the General Manager of the Year Award now.
Oliver Ekman-Larsson's name has gone along with seemingly every Canucks trade rumour in the past year, specifically because that was one of two teams for whom he had agreed to waive his no-movement clause last off-season. The Arizona Coyotes' former Captain has finally gotten his wish.
Featured: Rangers Trade Buchnevich to the St. Louis Blues

The Canucks also acquired Winger Conor Garland in the deal, who has high potential in the NHL. The 25-year-old led the Coyotes in assists last season with 27, and totaled 39 points in 49 games.
The Loui Eriksson nightmare for the Canucks has finally come to an end, as the Canucks shed his $6 million cap hit in the deal. Not only that, but they dumped the contracts of Jay Beagle — who seems to have spent more time on the injured reserve than he has on the roster — and Antoine Roussel, who played a big role for the Canucks, but at a high cost. Each of the latter two players gets paid $3 million per year.
Many Canucks fans on social media are mad about the 9th-overall pick that the team gave up in the deal. However, this year's draft is projected to be one of the worst in recent memory. And, remember, not every top-10 pick turns out to be an NHL star. The Canucks also gave up a second-rounder in 2022 and a seventh in 2023, which can always go either way.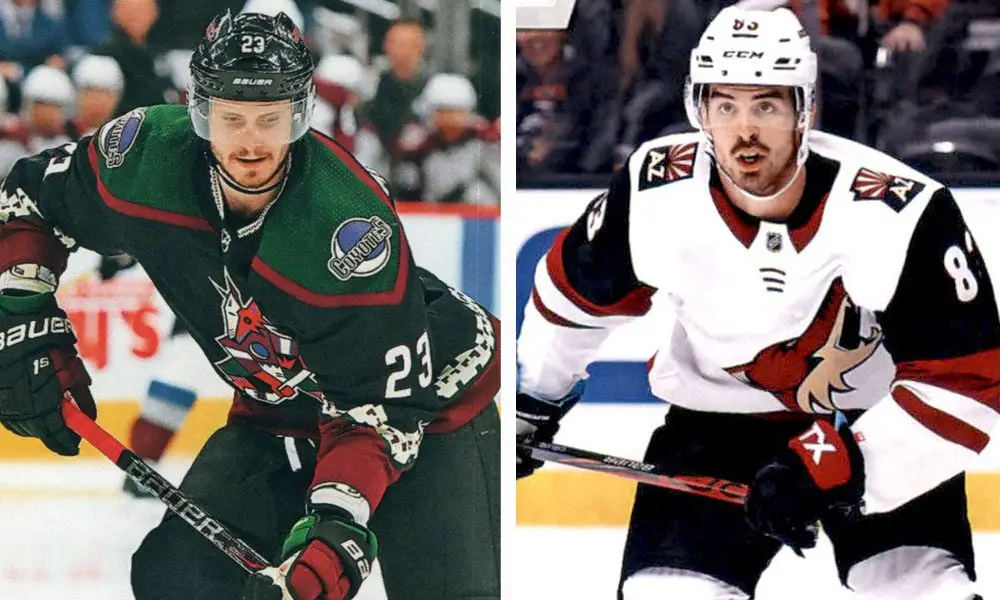 The Coyotes retain 12 percent of Ekman-Larsson's contract, which works out to $990,000 per year. The Canucks will have to re-sign Garland, who is a Restricted Free Agent this off-season. Garland's last contract paid him $775,000 per year, but he's surely due for a raise.
Benning Made a Massive Move, But Has More to Do
The biggest chore on Benning's to-do list this summer is still re-signing Restricted Free Agents Elias Pettersson and Quinn Hughes, and this deal has certainly made room for him to do so. The Canucks also have several unrestricted free agents that they'll likely try to re-sign, most notably Alex Edler, Brandon Sutter, and Travis Hamonic.
All in all, the Canucks opened up a lot of cap space, added a couple of key players, and look a lot better than they did a week ago. Look for the Canucks to be back in the playoff race for 2021-22.
Up Next: Carey Price Undergoes Surgery, Shocking Return Timeline Revealed