The Arizona Coyotes have been among the busier teams over the course of this past week. They've made a couple of interesting moves, including taking on big contracts and made a blockbuster trade that saw them send Oliver Ekman-Larsson and Conor Garland to the Vancouver Canucks. Apparently, they aren't done trying to wheel and deal and names like Phil Kessel, Christian Dvorak, Clayton Keller, Nick Schmaltz, and goaltender Darcy Kuemper are all available for trade, as are newly-acquired forwards Jay Beagle and Antoine Roussel.
Related: New Jersey Devils Making Hard Push for UFA Dougie Hamilton
When it comes to Kessel, The Fourth Period is reporting there are teams who have expressed interest in the forward. The report notes: "Kessel, who is entering the final year of his deal, was paid his $5 million signing bonus on July 1 and is owed $1 million in salary the rest of the season." That's a huge help for some teams that might be looking for a player where the actual dollars spent is much lower than the salary cap. But, the Coyotes are also open to retaining a portion of his deal for salary cap purposes. This would be a huge draw for some teams looking for a proven scorer but can't necessarily fit him into the cap structure.
The report also notes that a number of teams have kicked tires on goaltender Darcy Kuemper. "Like Kessel, the Coyotes are willing to retain part of Kuemper's final year of his contract," the report suggests. It adds, "He comes with a $4.5 million salary cap hit, but is owed $5.5 million in salary. The Bruins, Toronto Maple Leafs, Pittsburgh Penguins and Edmonton Oilers are among the teams that have expressed interest." The Oilers could make a lot of sense here as they are actively trying to move Mikko Koskinen and find a starter to move forward with.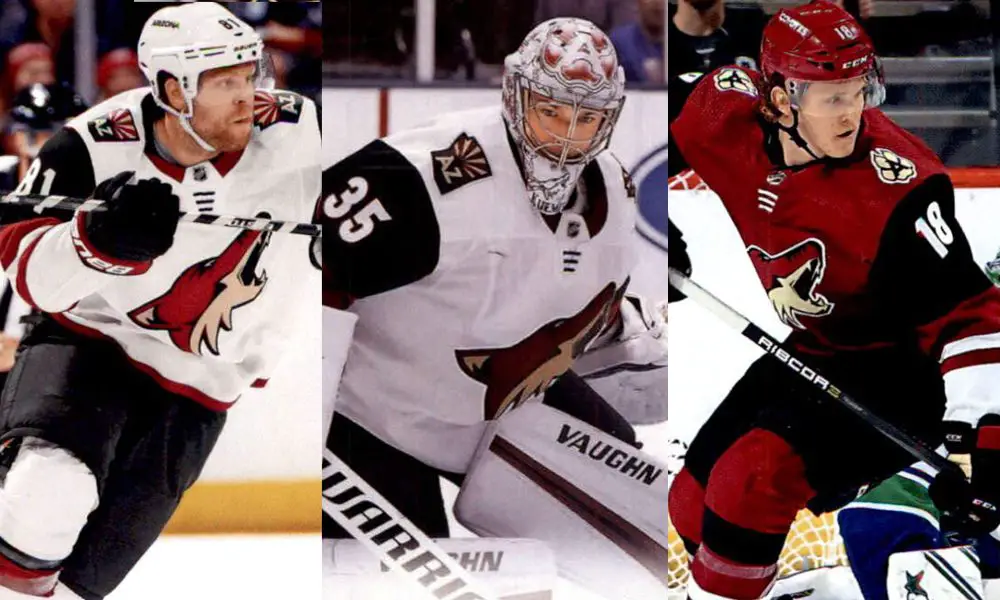 Finally, Dvorak is a popular player according to the report. He has generated plenty of interest and multiple sources noted that a deal between the Coyotes and Boston Bruins might be close. It is believed Arizona is looking for a package of draft picks and prospects for Dvorak, who has four-years left on his contract.
Next: The New Side of Maple Leafs GM Kyle Dubas: He's Angry!