If the Edmonton Oilers are going to trade for a goaltender before this year's NHL Trade Deadline, it doesn't look like that goaltender will be Semyon Varlamov of the New York Islanders. While there is plenty of trade talk picking up in respect to the netminder, reports are that he's declined a potential trade to the Oilers and used his no-trade clause to block any pending deal.
Related: 8 Players No Longer Being Shopped Ahead of NHL Trade Deadline
According to a couple of reports, the Oilers are believed to have been one of the teams who reached out to the Islanders regarding Varlamov, and the goaltender has said no to waiving his no-trade clause to facilitate a trade. It's not clear why, but Elliotte Friedman writes in the latest 32 Thoughts column that, "Teams are petrified of admitting they're talking to the Islanders. If it happens, I'm not convinced it will be Edmonton."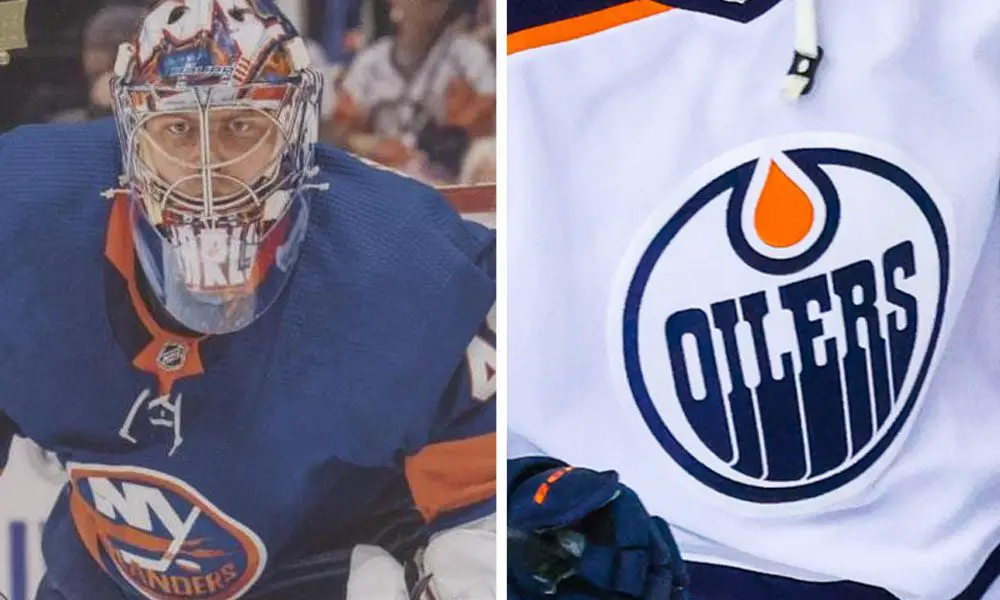 James Nichols of The Fourth Period wrote an article about a potential Varlamov trade and when someone said they felt the Oilers could be a good fit, he tweeted, "I'm told Varlamov won't waive his NTC for Edmonton." When reached out to Nichols for clarification on the source confirming whether or not the Oilers actually approached the Islanders about a deal and he responded, "Yep it's legit, reputable source, Oilers asked but it didn't go far."
Islanders Open to Moving Varlamov
The Islanders are rumored to be open to trading the player. He has a hefty $5 million cap hit for this season and next, which could lower the number of teams interested or able to make the deal. New York might have to retain salary, but none of this matters if Varlamov won't waive his no-trade to join a team that is kicking tires. The ask is likely a couple of draft picks, but Varlamov isn't likely to fetch a first-rounder as part of a deadline deal.
Next: 8 Teams Showing Serious Interest In Jakob Chychrun