Things can change quickly over the course of a few weeks in the NHL. Players who were once being shopped are now being viewed as important pieces to a playoff push. Players who were integral to an organization's postseason run are now being shopped. To say the least, things are and will remain fluid for a number of NHL clubs over the next two weeks.
Below is a list of players who were rumored to, at one time, be considered locks as trade bait. Now, being moved is no longer a given.
Related: NHL Announcers Fooled By Fake Trade Between Leafs and Canadiens
John Klingberg
As per Frank Seravalli on the FAN590 Morning Show: "John Klingberg isn't on the market to my knowledge and you see Dallas continuing to win, I really don't envision him becoming available, I think they're probably going to keep him as an own rental."
This is a big difference from even just a few weeks ago when the consensus belief was that Klingberg would absolutely be moved. A player that was been public about his disappointment in the way the club has handled a potential extension, it is expected he will walk during the summer and sign elsewhere. That means the Stars will lose him for nothing unless they trade his rights immediately following the season.
Marc-Andre Fleury
Fleury is still the goaltender every team that needs a goalie would love to add. The only problem is, it doesn't look like he wants to leave Chicago. He's got some control over where he goes but an informal agreement between the Blackhawks and the player meant Fleury could decide if he was interested in being traded again before the deadline. Reports are he's settling into Chicago and doesn't want to move his family again.
Tomas Hertl
The San Jose Sharks are taking a huge run and re-signing Tomas Hertl. It might not happen and he could be one of the biggest tickets in free agency, but the Sharks aren't going to let him go without a fight. If he's moved, the ask will be huge and San Jose likely won't pull the trigger on a deal until right before the deadline. Even then, they might feel as though Hertl will be worth taking one more shot at.
It's a big risk for San Jose. If Hertl elects to go elsewhere, the haul that the Sharks will have passed up on in a trade by not moving the forward could haunt the team during their rebuild.
Jakob Chychrun
Jakob Chychrun ranks near or at the top of a number of NHL trade bait boards. There's been talk surrounding him being moved for a couple of months now and his annual salary of $4.6 million with term still left on his deal is attractive for teams looking to add a reliable and cost-effective defenseman. It is believed he's generated a lot of interest around the league but GM Bill Armstrong is not actively trying to move him. In fact, he doesn't want to unless the offer is too good to pass up.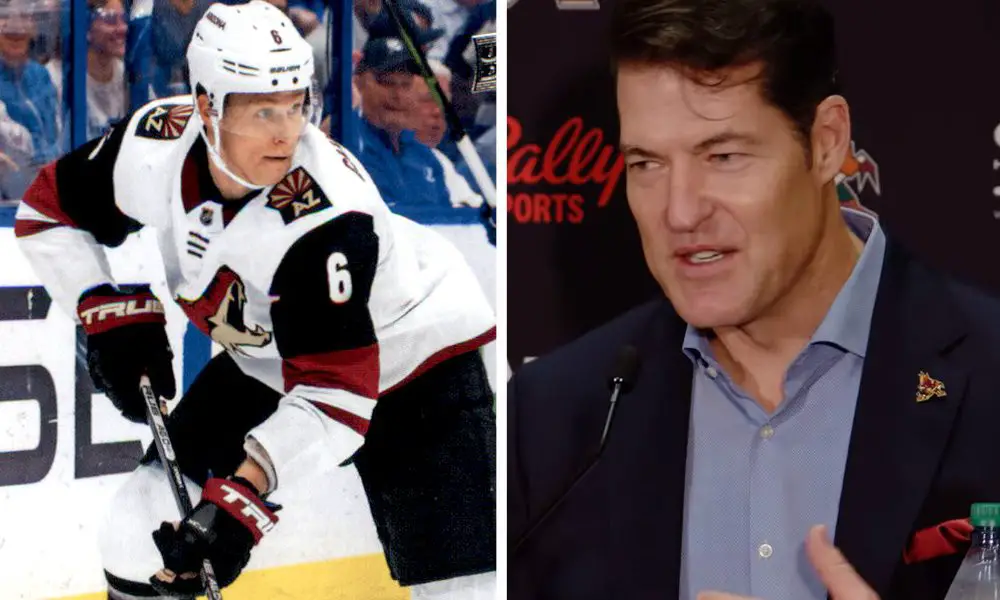 Armstrong noted, "Like I've always said, the preference is not to move Jakob Chychrun. But if someone were to offer the right assets, we would be interested in that. It's something as a GM you always have to consider." He added, "I have to do my job as a GM and try to make sure that our club moves forward. If there's something that can be returned for assets through a certain player we have to talk and explore."
Patrik Laine
There was talk the Columbus Blue Jackets weren't sure about holding onto Patrik Laine. After a trade that saw the Blue Jackets move Pierre-Luc Dubois to Winnipeg and get Laine in return, the sniper didn't exactly light it up last season. He's returned to form this season and the Blues Jackets are now more prone to extending the pending RFA than they are to trading him.
J.T. Miller
One of the more attractive forwards on the trade market, J.T. Miller may no longer be on the market at all. There is still a chance Vancouver moves Miller in a deal that nets them a young and solid defenseman, but many insiders believe that Brock Boeser is more likely to be moved than Miller is at this stage.
There is a lot of chatter that the Canucks don't want to move Miller at all. They'd prefer to re-sign him knowing he's been one of their most consistent offensive weapons. Boeser is due a pretty big qualifying offer and the Canucks aren't sure if he'll be worth what they're expected to pay long-term.
Jeff Petry
At one point, the Montreal Canadiens told defenseman Jeff Petry they would move him if the right trade came along. It was believed Petry was fine with that. With a new head coach in Martin St. Louis, Petry's attitude may have changed. To go along with that, the Canadiens have shifted their focus to retooling versus rebuilding and that could mean hanging onto some players many thought could be on the move.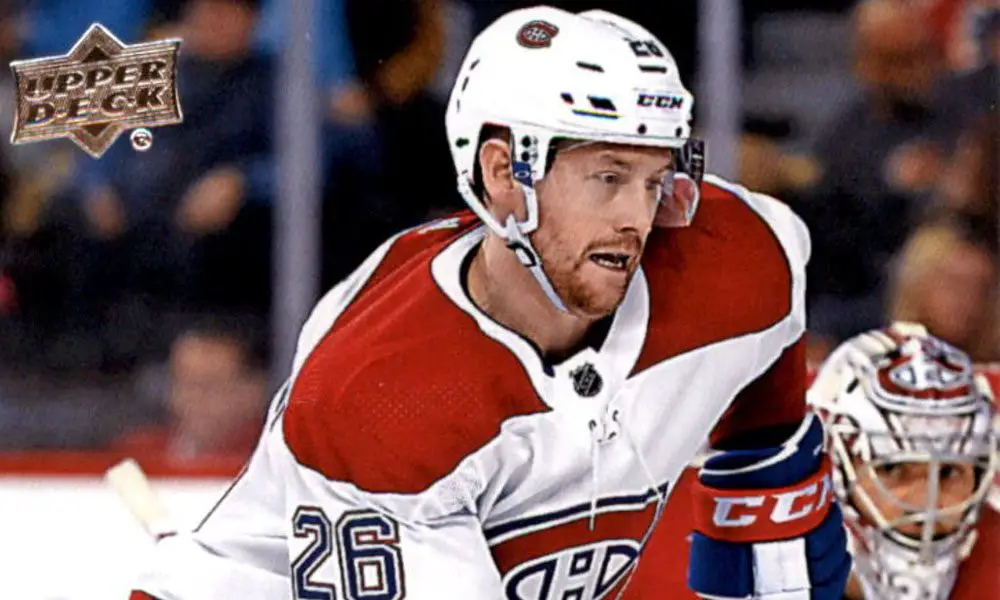 New management has said they aren't keen to give Petry away, even if he does make a lot of money for the production he's provided this season. It would be hard to imagine too many teams willing to take on his full salary and Montreal has to know that.
Rasmus Ristolainen
The Flyers are going to be sellers. One name that was out there a lot was Rasmus Ristolainen's. As of late, there is more talk to the idea of an extension in Philadelphia than a potential trade. Elliotte Friedman recently reported on a rumor Ristolainen may have turned down a lucrative offer from the Flyers, but Friedman doesn't believe the report is accurate. He argues more that the two sides are negotiating and the back and forth with different numbers is just part of the process.
The Flyers paid a lot to acquire Ristolainen during this past offseason. If they don't get back what they spent, it would be a waste. The organization likes the player and he likes the organization. It's more likely the two sides figure something out and only if the blueliner is hell-bent on finally playing a playoff game in his NHL career would he be moved.
Next: Ducks' GM Tells Opposing NHL Managers He'll Take Offers on UFAs