It's time to take one of the pending UFAs off the NHL trade bait board as defenseman Rasmus Ristolainen has signed an extension with the Philadelphia Flyers.
Related: Maple Leafs' Goalie Jack Campbell Out Two Weeks with Rib Injury
It's a five-year extension worth $5.1 million per season and it ensures the Flyers didn't waste a number of assets to acquire Ristolainen when the team traded for him this past offseason. That said, this signing isn't being greeted well by a number of analytics supporters. JFresh writes that Ristolainen "performed at a very poor level throughout his nine-year NHL career, particularly defensively." The defenseman has long been considered an insufficient blueliner if you look at his defensive metrics. Some wondered if that was a result of him playing on poor teams, or if it was just his nature.
Charlie O'Connor of The Athletic notes:
The key people in the front office obviously liked Ristolainen from the start. But my understanding of part of why they wanted to re-sign him so badly is because they felt like his physical style was needed for the Flyers. That whole "Flyers should be hard to play against" thing.
One of the intriguing things about the extension is that Ristolainen was believed to be considering not signing the deal because doing so would mean another season having not played in an NHL playoff game. At one point, Elliotte Friedman was reporting he thought the defenseman would be moved. "He wants a playoff series. Not only do I understand the desire to finally get a chance after almost 600 games, but I could see Ristolainen thinking postseason style as beneficial for his market value." Clearly, Risto chose long-term stability over a chance to win right now.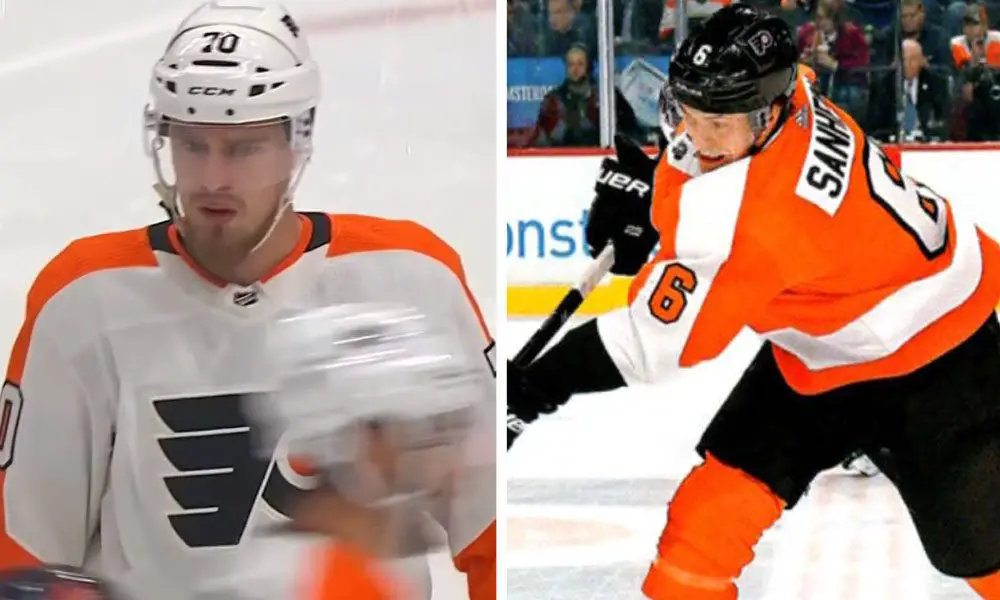 Could This Signing Mean More Change for Flyers?
Darren Dreger of TSN writes, "Some wondering if Risto extension opens the door to a Travis Sanheim trade either before the deadline or in the offseason. He would be pretty high on a few teams target lists. Left shot, $4.675 cap hit through next season."
O'Connor adds that he's not at all convinced that a Ristolainen re-signing means Sanheim is on his way out. He thinks it would be very dumb to get rid of the guy who is the primary reason Ristolainen's raw results this "year aren't truly awful."
Next: Canadiens Being Told Trade Ask Is Too High for Ben Chiarot