The New York Rangers are likely stuck between a rock and a hard place when it comes to the current status and potential future of Alexandar Georgiev with the organization. He's a player the Rangers have been trying to trade, but they can't simply dump him because they need another backup. At the same time, his numbers have been so poor of late, it's hard to know if the Rangers could even dump him, should they want to.
Related: Varlamov Uses No-Trade Clause To Shoot Down Possible Trade to Oilers
As per Frank Seravalli of Daily Faceoff, he notes that teams like the Vegas Golden Knights had looked into Georgiev and that the Rangers have been making calls in an attempt to move the netminder. He also notes that Rangers' GM Chris Drury would only do so if he was comfortable after having found another backup to be an insurance policy on Hart Trophy candidate Igor Shesterkin. So far, the Rangers haven't been able to find that goalie and the market is growing smaller with the trade deadline creeping closer and closer.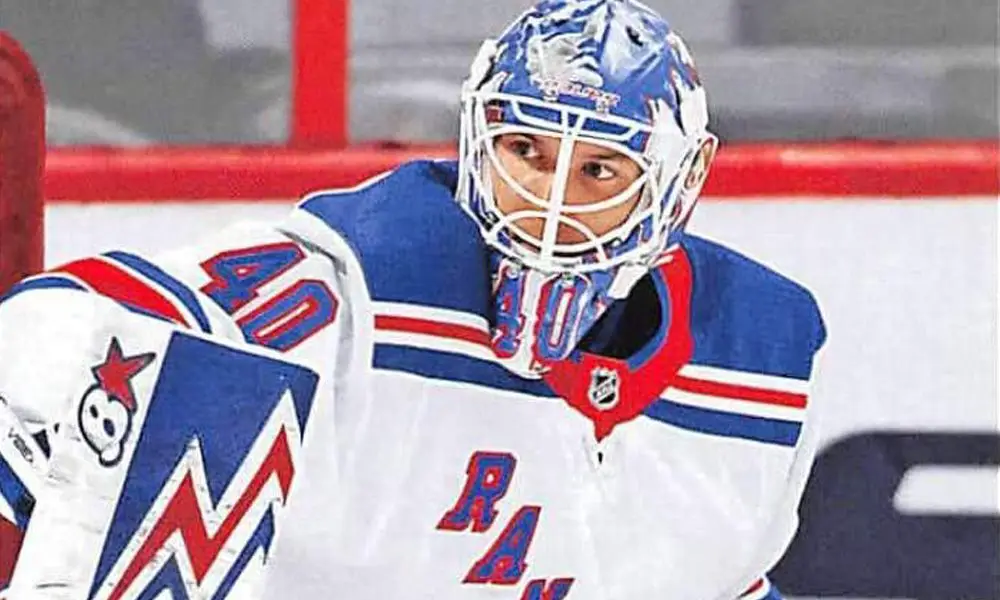 Seravalli says "there is almost no path to Georgiev being a Ranger next season" and both sides know it. Georgiev told the team he was open to a change of scenery and at the time, he could have been a potential starter elsewhere as his average over five NHL seasons show a career save percentage of .910. Lately, his numbers haven't been good.
Georgiev is having rough outing after rough outing and has lost four straight games and given up an average of four goals in each. It's not all on him, but the team clearly plays differently in front of him than they do in front of Shesterkin and that's likely due, in part, to a lack of confidence.
The Timing Of A Potential Georgiev Trade
Making the situation all the more tricky for GM Chris Drury is the fact that the Rangers have to time any trade just right. If Drury moves Georgiev without a suitable backup in place to take his spot, teams will know the Rangers badly need someone and up the price to acquire someone else. But, if the Rangers acquire a goalie and everyone knows that Georgiev is on his way out, how much will another team really be willing to pay for an asset the Rangers are obviously eager to move?
There are potential destinations where Georgiev might be of interest: Toronto, Edmonton and Montreal among them.
Next: Maple Leafs' Goalie Jack Campbell Out Two Weeks with Rib Injury