Apparently, forward Vladimir Tarasenko has rethought asking for a trade out of St. Louis. A player who was quite upset about the way his previous injuries were handled, he'd made it clear this past offseason he wanted to be traded but he wasn't moved. Throughout the season, the word was he hadn't changed his stance. That is, until recently.
Related: Blues and Tarasenko Agree to Try Trade Again In Offseason
According to Andy Strickland — a reporter who closely covers the Blues — Tarasenko has "made it clear to teammates and coaches that he wants to be in St. Louis." The scored his eighth game-winning goal of the season and he's closing in on his career-high of 75 points. The Blues are firmly in a playoff spot and could be a team that does well in the 2022 postseason.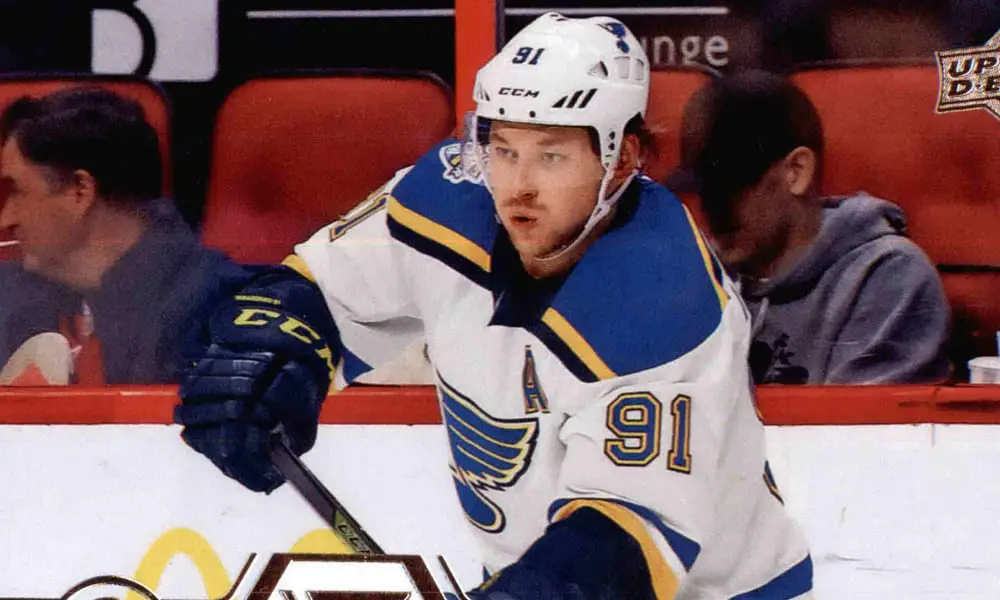 This is great news for the Blues who were hoping Tarasenko would change his tune. The club tried to trade the player but few teams were willing to even consider a deal because of his salary and injury history. Even the Seattle Kraken elected not to take him in the NHL Expansion Draft because he makes $7.5 million per season and has another year left on his current contract.
As for what the two sides will do this offseason, that's unclear. More teams will be interested in trading for Tarasenko if the Blues and the player are open to a move. The forward has shown he's healthy and productive. If neither side wants to change things up now, expect Tarasenko to finish out his deal and talk of an extension will be front and center versus talk of a pending trade.
Next: Maple Leafs Quick Hits: Matthews vs. Ovechkin & Upcoming Playoffs